How To Create A WordPress Website [Full Free Step By Step Guide]
May 6, 2021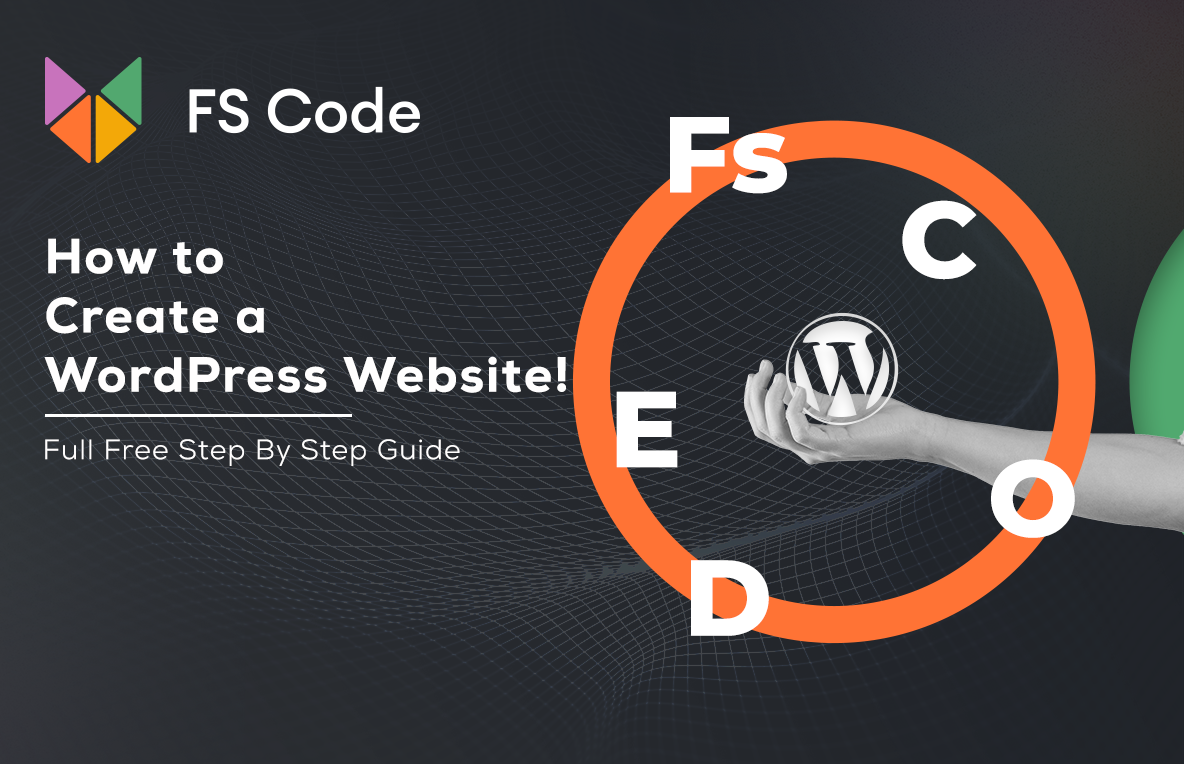 Do you want to lunch a WordPress website, but you do not know where to start?
If so, you are in the right place. We will cover how you can create a WordPress website from scratch without paying someone to do it for you.
Yes, even if you do not know anything about web development, design, or coding.
Anyone can build and design a website with the great resources of the Internet.
WordPress is free for anyone to download and use to build any website without any restrictions.
Here are the practical steps you need to take to make a website live.
Get a Domain Name and Sign Up for a Hosting Provider
Install WordPress
Choose a stunning Theme
Add Content
Customize Your Site
Install Plugins
What do you need to start building a WordPress website?
Luckily, we do not need to spend too much money to create a WordPress website.
It costs about $100 per year and might cost more as your business grows.
To start, you'll need the following things in order to build the website.
A domain name. Domain names use a set of words, letters, or numbers to describe a unique individual or enterprise in a way that's easy to remember and type into a web browser's address bar or a search engine. But, a domain name simply represents a site's "real" address.
WordPress hosting. WordPress hosting is any form of web hosting that is specifically optimized to function with websites built via WordPress.
1. Get a Domain Name and Sign Up for a Hosting Provider
It would be best if you had a domain name to stand out from everyone else. You need a name which is:
Protect your business brand;
Short, easy to type, and easy to remember;
Definitive, relevant, and meaningful;
Unique and innovative.
Next, you'll need to sign up for a hosting provider.
Web hosting is a necessity for any website. It is your website's physical location on the Internet, an online storage center that houses the information, images, video, and other content that comprises your website.
Web hosting service providers maintain the server where the data associated with your website resides and manage the technology that connects to the Internet.
Website hosting is typically measured in the amount of disk space you're allotted on the server and the amount of data transfer or "bandwidth" you need for accessing the server.
For example, if you have a lot of customer interaction at your website, such as files to download, you will access the server frequently, and you'll need more Web hosting transfer space than someone who simply puts readable text on their website.
The more "items" or "content" you have on your site (i.e., photos, maps, PDF files, etc.), the more disk space you'll need for website hosting.
A domain name usually costs about $10.00/year, and hosting costs start from $9.00/month.
You might consider it too much for a beginner so that we recommend you Bluehost. Bluehost is a partner of ours and offers our users a free domain name and discount on web hosting. By using the below link, you get a discount, and we get a small commission from Bluehost.
→ Click here to use the Bluehost discount ←
Why Bluehost?
Bluehost is an official WordPress recommended hosting partner. There are some benefits for beginners on Bluehost.
Excellent uptime – The uptime of a website matters a lot. Uptime stands for the period in which your website is online. If your website goes down, then maybe you have to face many problems. It's a very critical situation when you need your website most of your website goes down. The good thing about the Bluehost is the uptime of the Bluehost is 99.99%.
WordPress is easy – WordPress has a partnership with Bluehost. It makes WordPress too easy to use.
Flexibility and scalability – Users can start their hosting with a very basic plan. After that, when the traffic increase on the website, you can easily move to other plans without facing any downtime.
Time to start working. Go to the Bluehost website to choose your plan. Then click the "Choose Plan" button: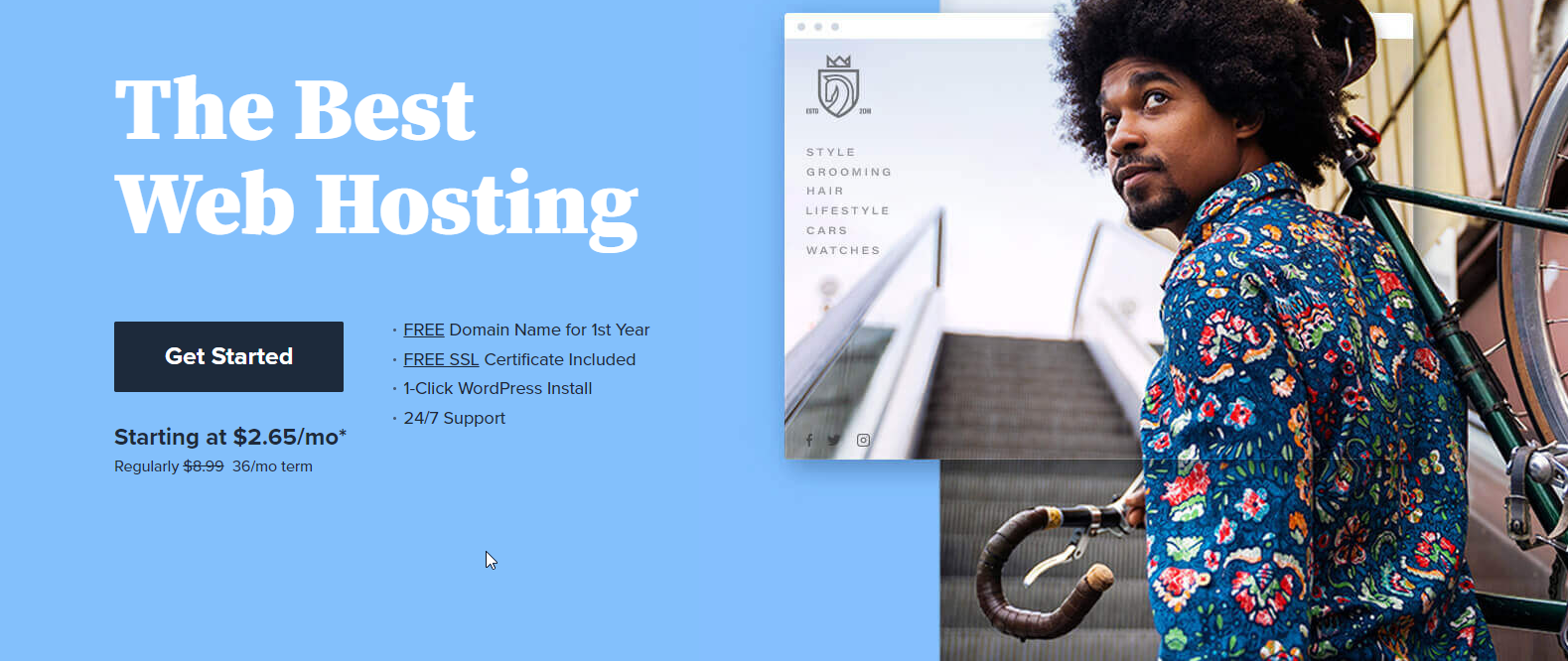 Bluehost has four plans: Basic, Plus, Choice Plus, and Pro. Choose an affordable plan for yourself: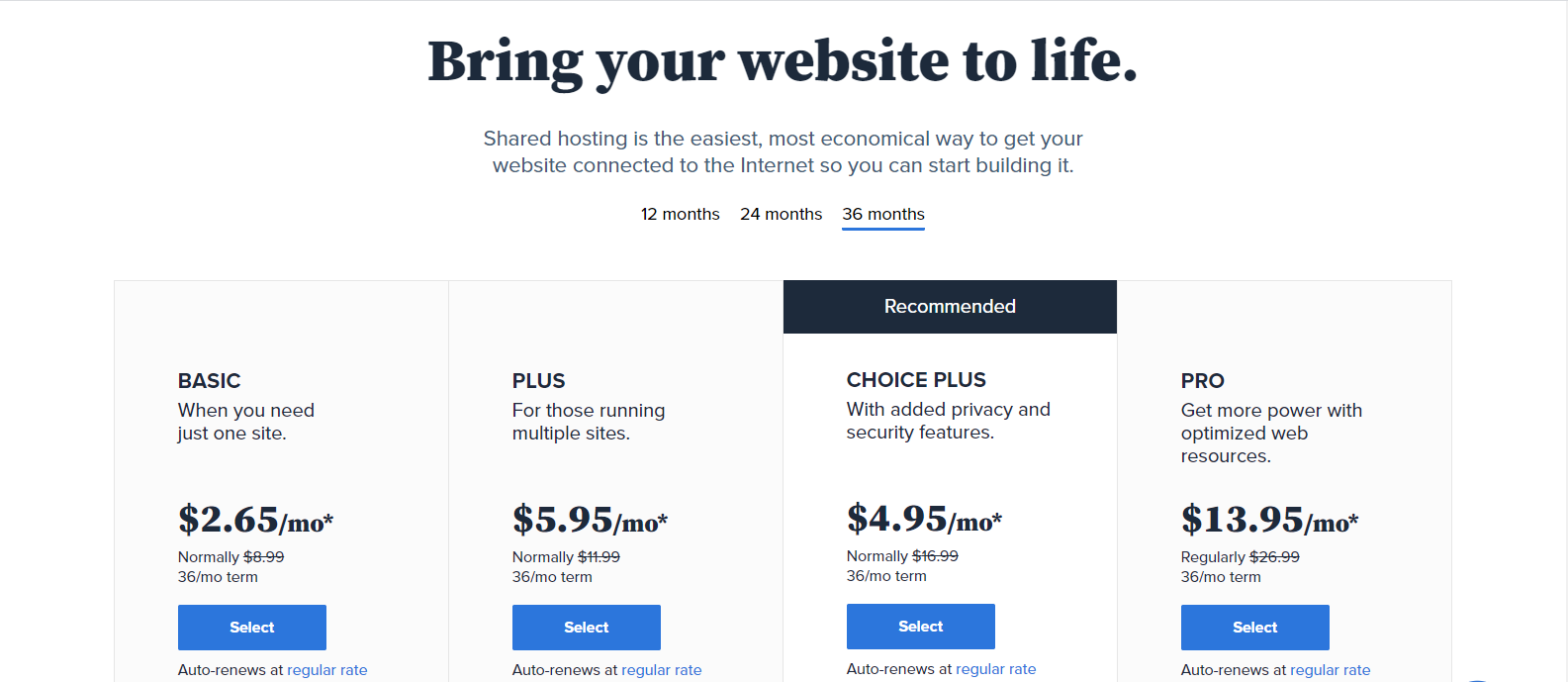 Next, choose and register a domain name (free for the first year):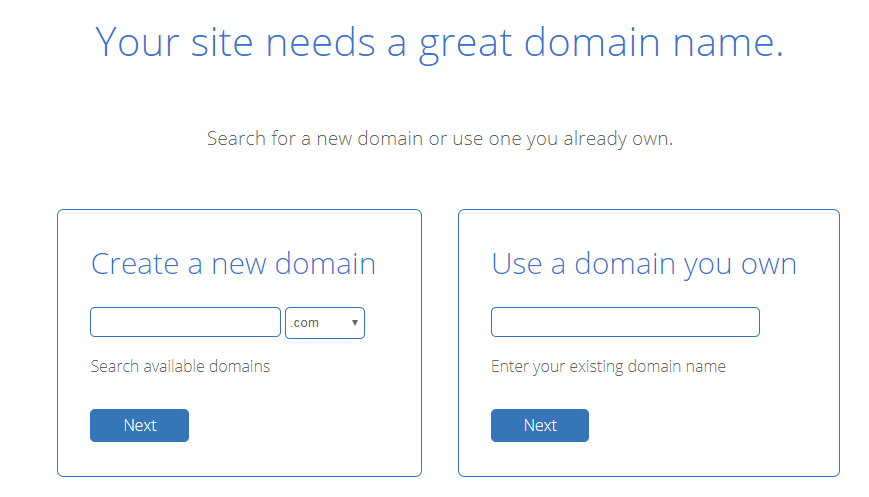 After choosing your domain name, click on the next button to continue.
If you already have a domain name that you bought somewhere else, Bluehost allows you to use it.
Follow the guide from Bluehost on how to do that.
Next, you will be asked to fill in the Account Information, select some extra services if you want, and Payment Information.
Then agree with Bluehost's Terms of Service to submit.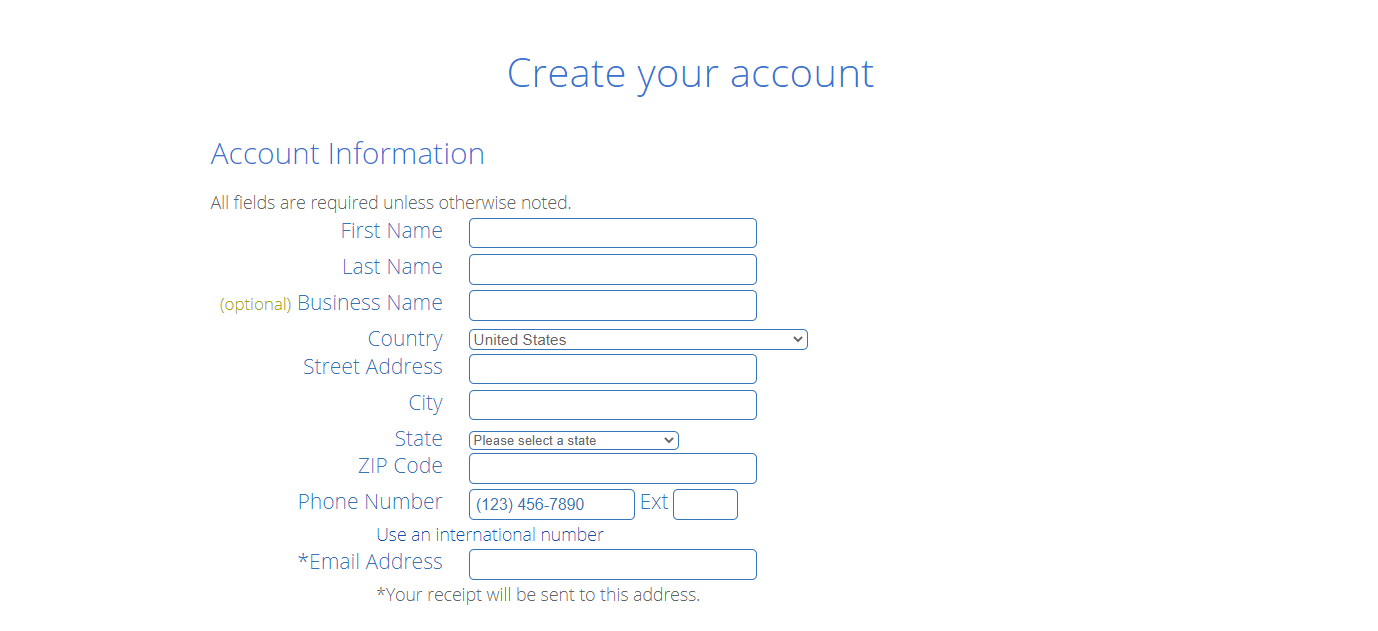 Once you've completed your registration process, you'll receive an email with details to access your cPanel.
2. Installing WordPress
So far, so good.
Now, it's time to install WordPress!
Bluehost offers a one-click WordPress install, which is great because you do not spend much time installing WordPress manually, and you do not need any technical skills.

Click the Install button.
Choose the domain name to install it. In the field next to the domain, you can enter a subfolder such as 'blog' or leave it blank if you want the site's main page to be the blog.
If necessary, you can edit the email address, username, and password for the new WordPress installation. Click the "advanced options," and you can change those settings.
Read through the license and service agreements and check the boxes.
Press the Install Now button. It takes a few minutes to complete the installation. Bluehost will show you some website templates that you can install on your site. You may skip those templates because we will look for the most used free WordPress templates.
Once the installation is complete, you can go to the WordPress login page. Your login URL will look like this: https://www.yourdomain.com/wp-admin
Easier than you imagine, right?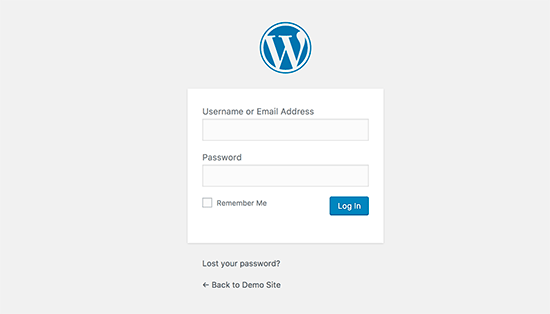 3. Choose a stunning Theme
The WordPress Theme is the Appearance of your WordPress site.
WordPress Themes can provide much more control over the visual presentation of your content and other data on your WordPress site.
You will see three themes that have already installed on your website: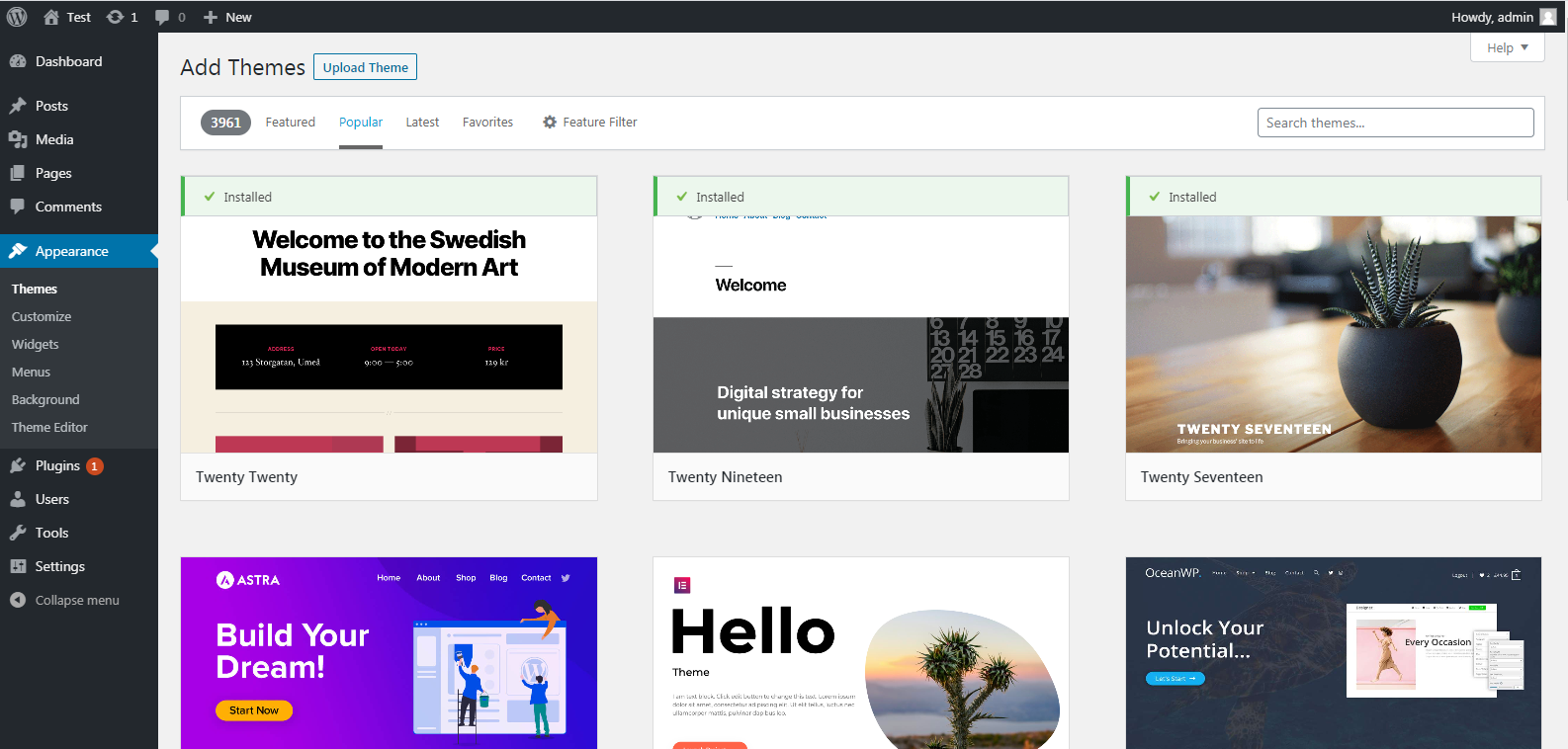 And you might not like the default themes because they are simple: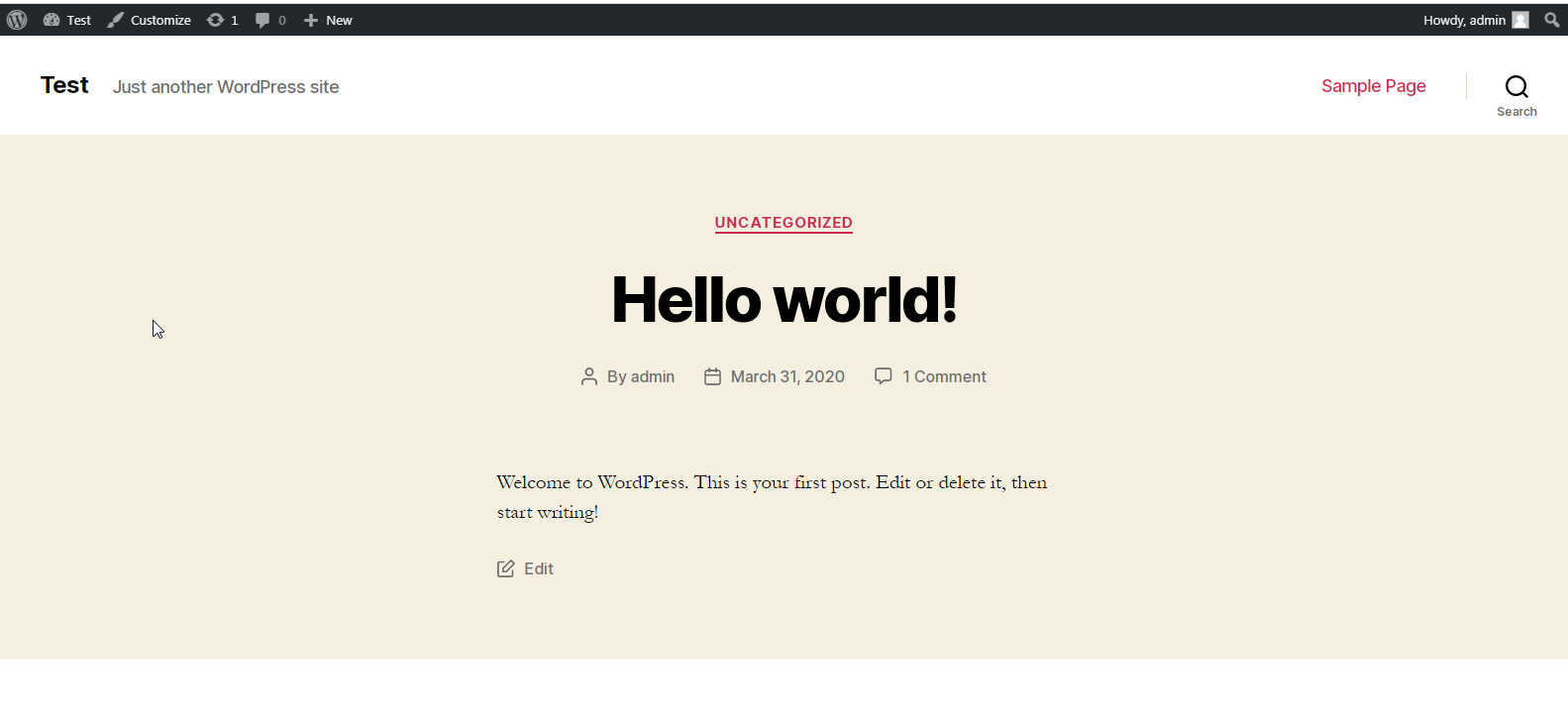 Do not worry. WordPress offers many great free themes for users.
You can also buy premium plugins on Themeforest.
You can install the one that you like the most and suitable for your business.
You can download any free theme by going into the Appearance => Themes=> Add New.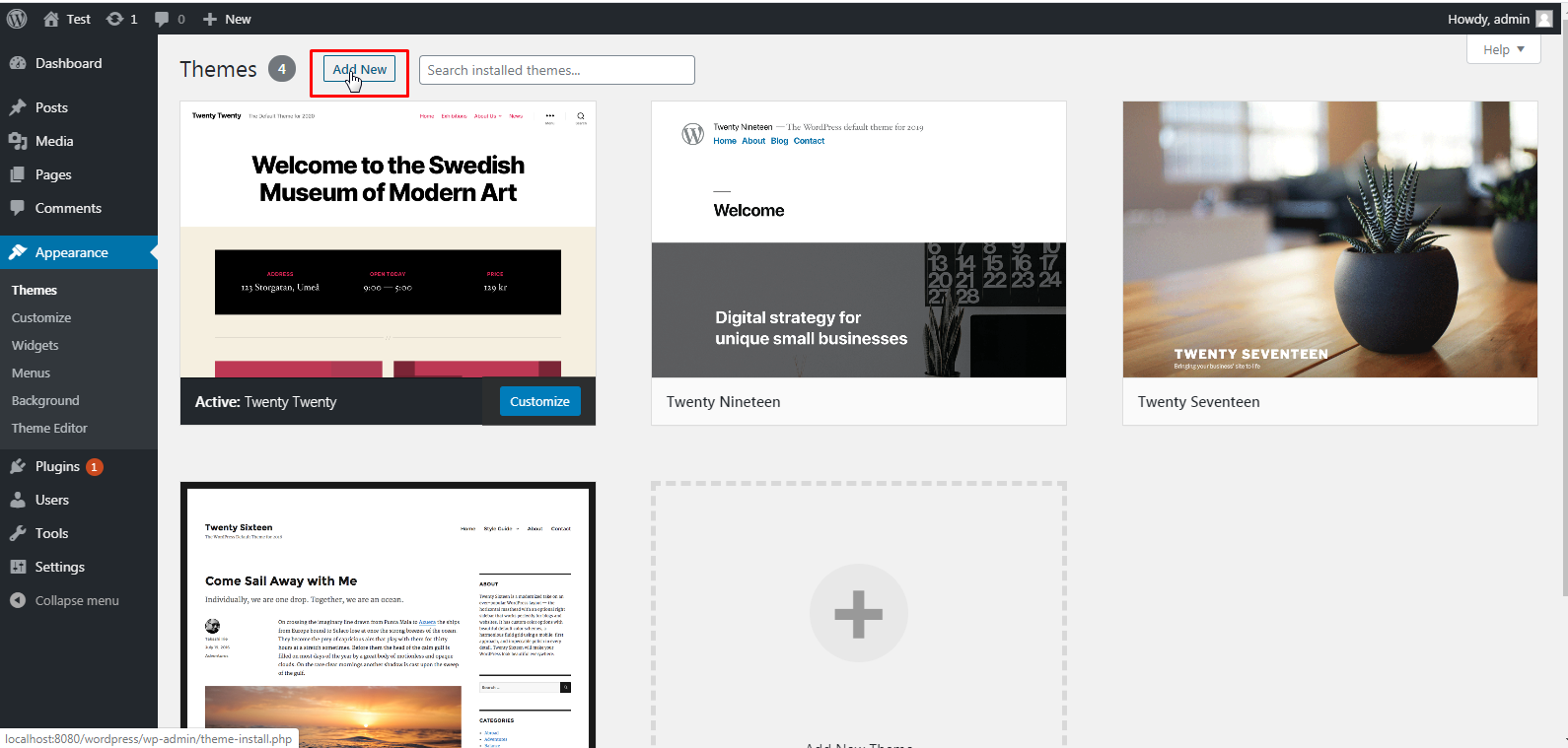 Either use the Search or Filter options to locate a Theme you would like to use.
Click on the Preview link to preview the Theme or the Install link to upload the Theme to your site.
You can also use the Upload Theme button at the top of the page to upload a zipped copy of a Theme that you have previously downloaded to your machine.
I will go with the "Newsup" Theme as an example; you can continue the Theme that is stunning for your website.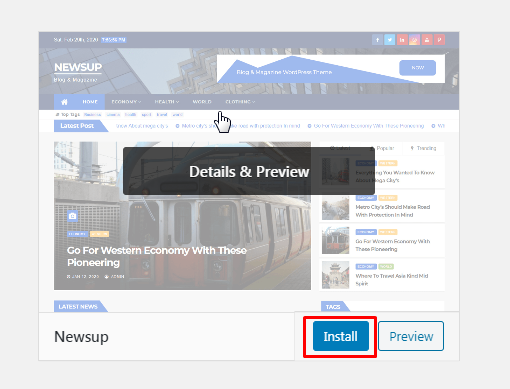 When a theme is Activated, the Theme's style and functionality will be applied to your site.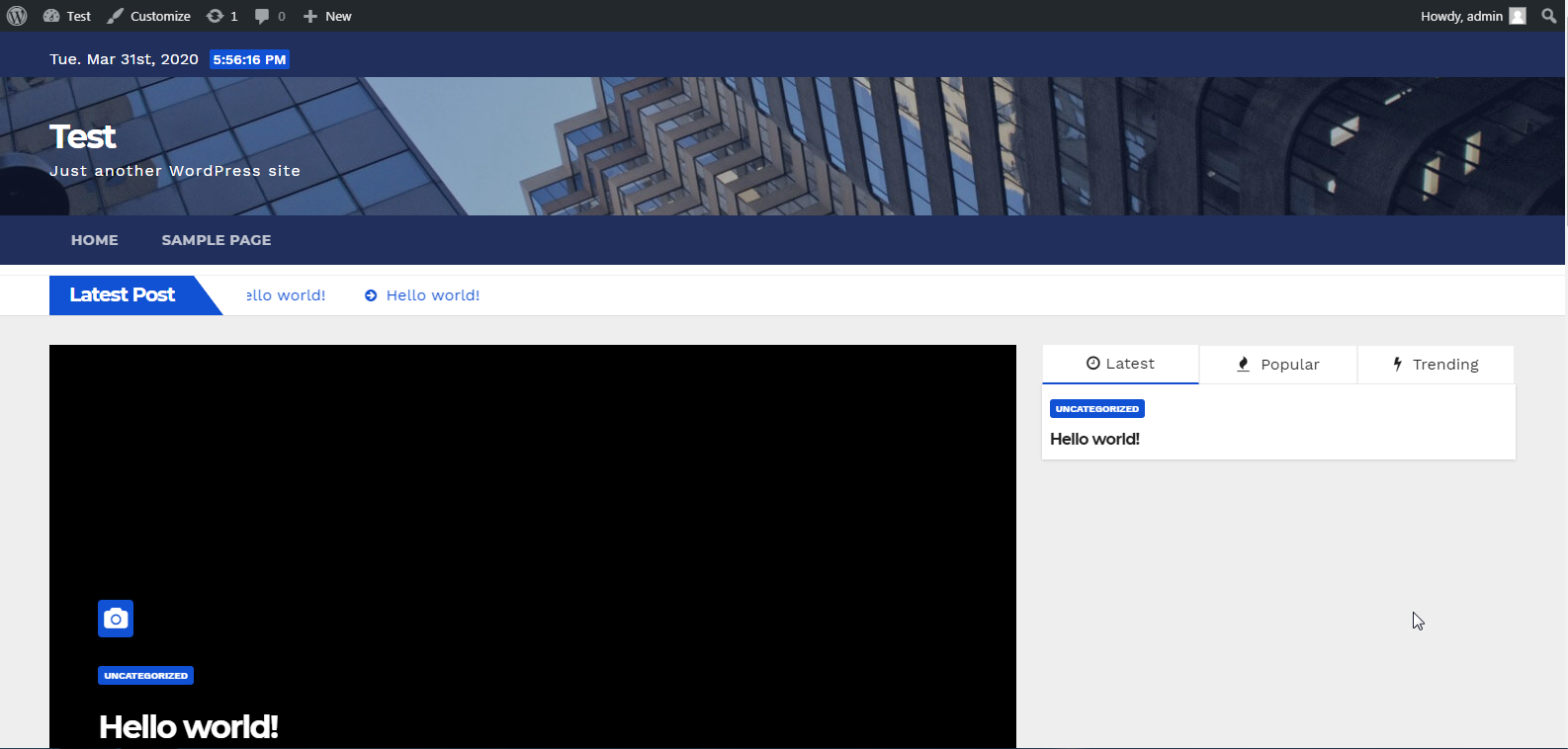 Now, you can customize the Theme.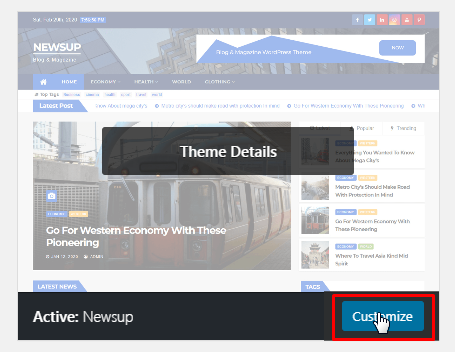 4. Adding content to your website.
Now, it's time to add your content!
By default, WordPress gives you two different ways to create content – posts, and pages.
Pages – Pages are static; they won't change unless you edit them. About, Contact, Privacy, Policy, etc., pages are examples that most websites have.
To add a new page, go to Pages > Add New.

Every page needs a title, so start by adding one where it says "Add a title." For example, "About Us."
You can add new page elements by clicking on the "+" icon: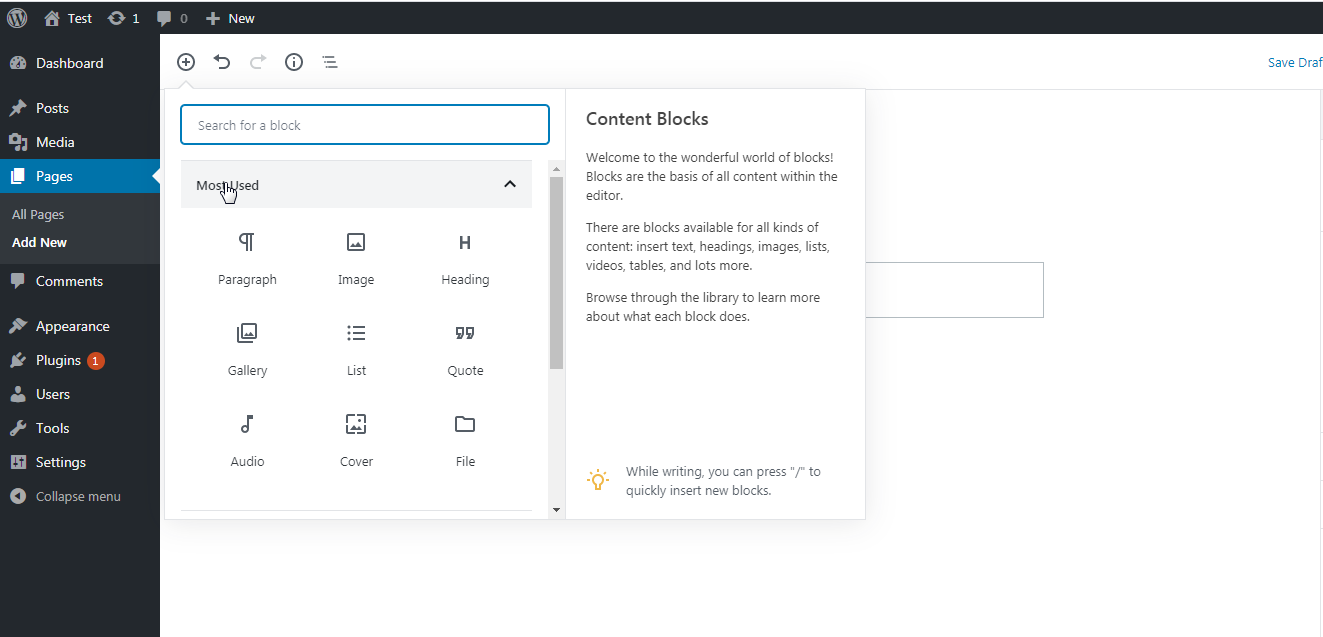 When you complete designing the page, you can publish the page.
Posts – To add a new post, go to Posts > Add New.

The screen looks very similar to the above page screen.
You'll use the same selection of blocks and get access to the same settings for customizing them.
The difference is that the post has two additional settings – Categories and Tags for organizing your posts.
Categories are a way to group similar content. Categories would be Breakfast, Lunch, Dinner, Appetizers, and Desserts.
All recipes fit within those categories, but users might want to search for something specific like chocolate desserts or ginger chicken dinners.
Chocolate, ginger, and chicken are all examples of tags. They are another level of specificity that provides meaning to the user.
5. Customizing Your Site
- Changing the Site Title and Tagline
Start customizing your website by changing the site title and tagline.
By default, WordPress automatically sets the title of your site as 'Just another WordPress site.'
Head to Settings => General to add the Title and Tagline of your website.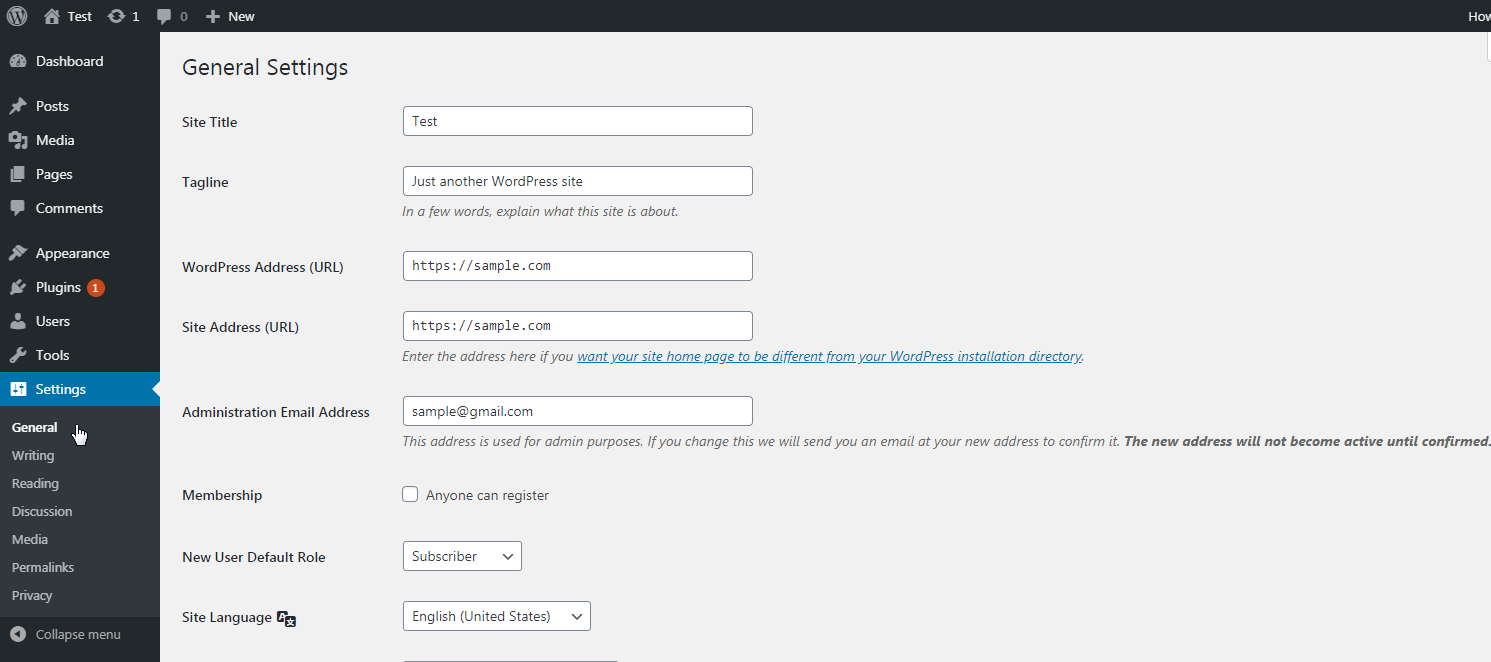 After changes, do not forget to save changes.
- Setting a homepage
You have two options for the homepage: a dynamic page and a static page.
If you want to show your latest several posts on your homepage, select the "Your latest posts" and set a number to show your latest posts. Otherwise, continue with the "A static page" and save changes.
Head to Settings => Reading to change Reading Settings.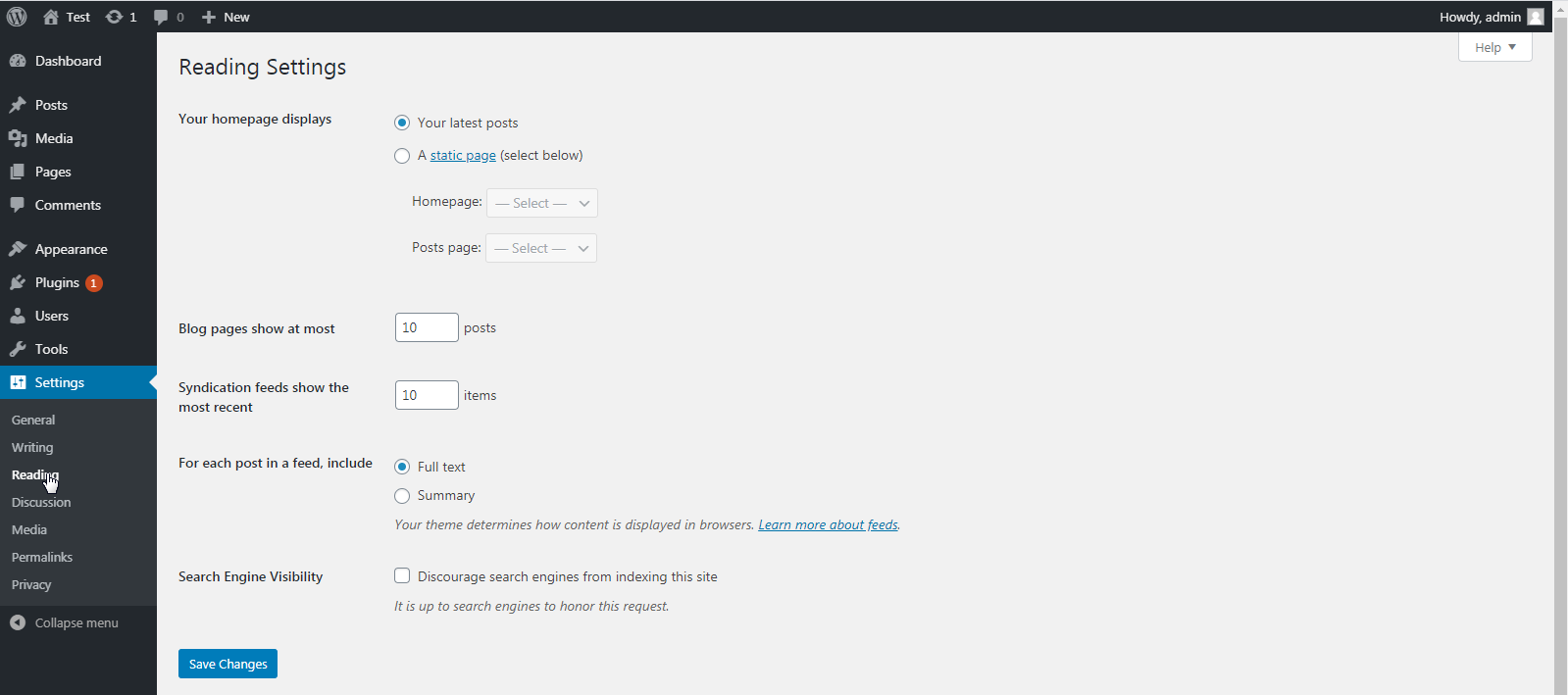 - Changing Comments Settings
WordPress has a built-in comment system allowing your users to leave comments on your posts.
However, we strongly recommend adding a filtering step so you don't get any spam.
It would be an excellent choice to enable the 'Comment must be manually approved' setting; thus, you can moderate your post comments.
Head to Settings => Discussion to make your changes.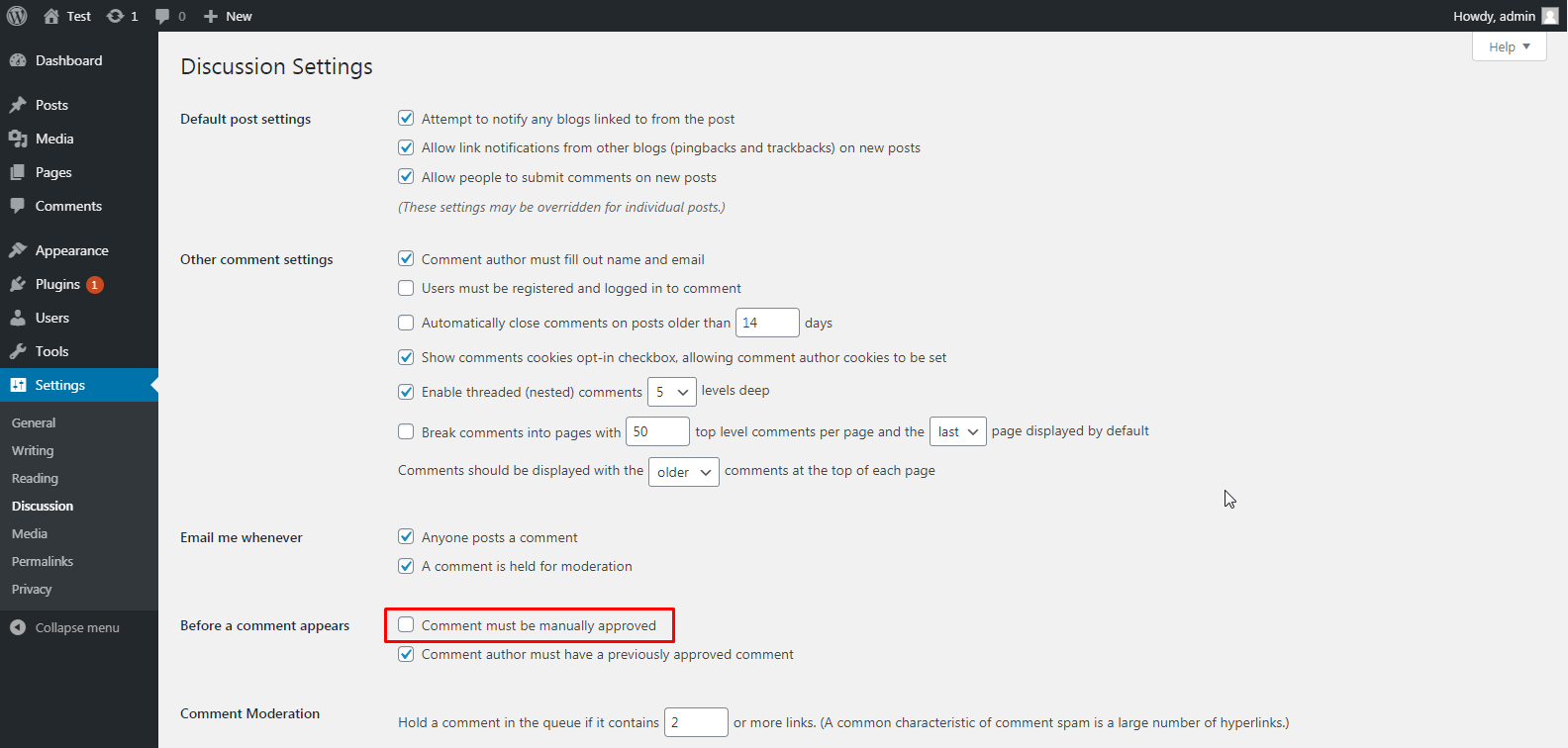 - Adding a navigational menu
This is extremely important for your website because your website users cannot find your pages even if they exist on your website.
Head to Appearance => Menus to add Menus.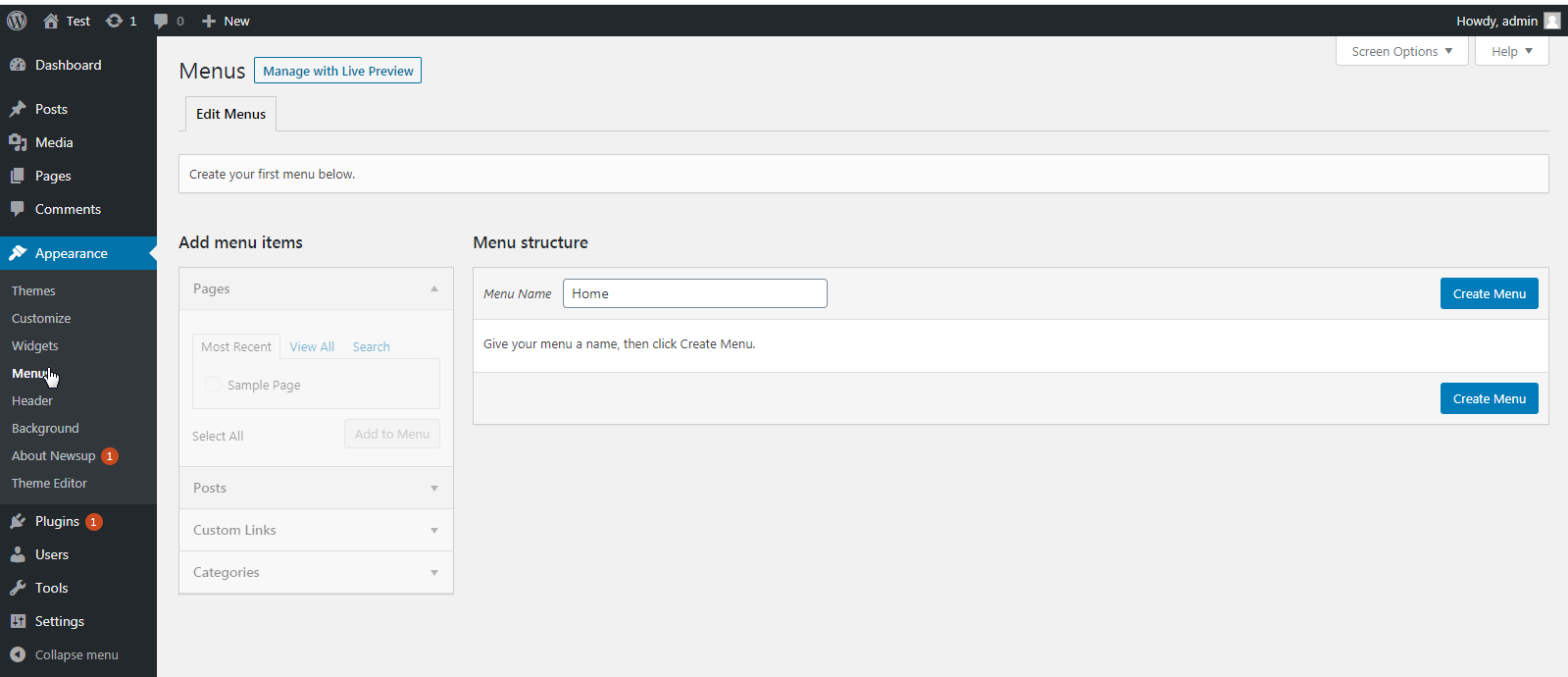 Then, you might see several tick box options. Select pages that you want to add to the Menu, and you can select primary for now.
You have the opportunity to change the settings later when you design the website more appropriately for your Business. And do not forget to save Menu.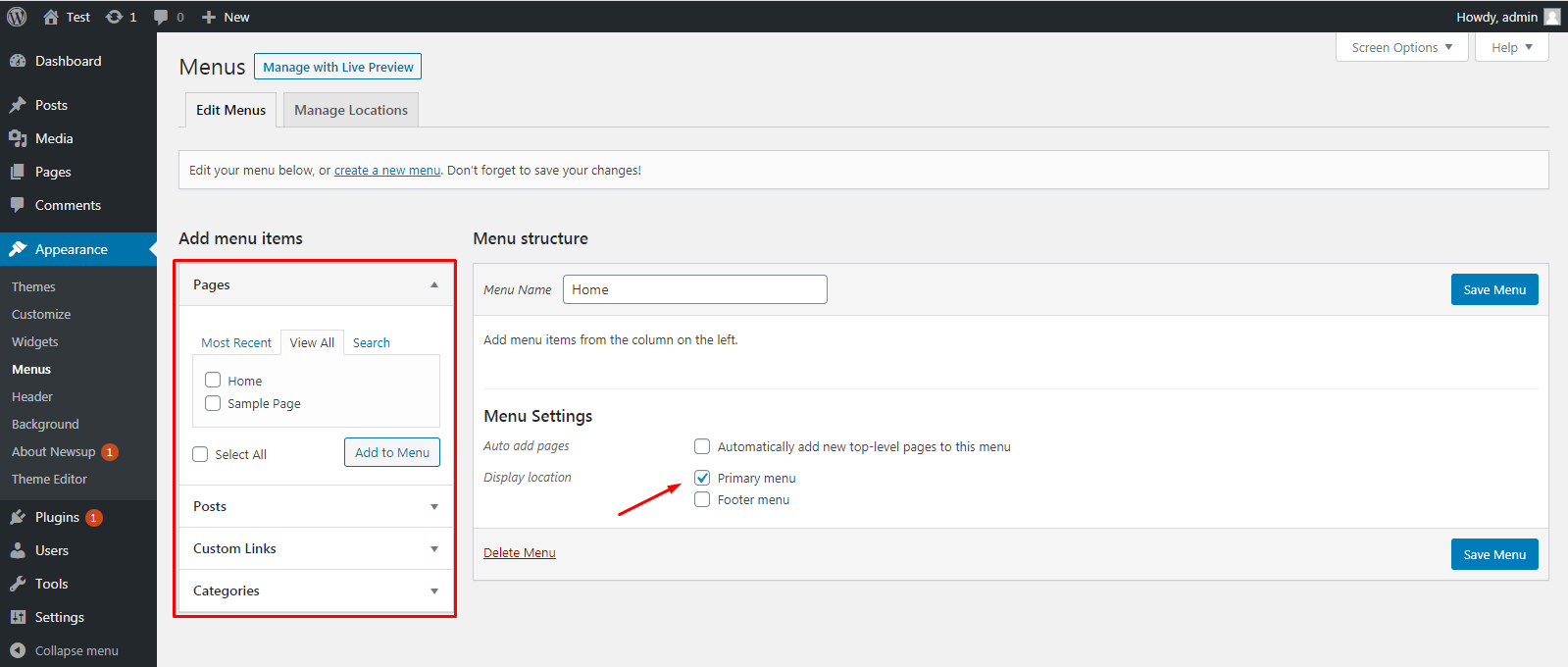 6. Installing Plugins
A plugin is a software designed to perform a specific set of functions or add a particular kind of feature.
WordPress plugins work only with self-hosted WordPress sites.
Let's say you need a specific feature on your website, and it does not exist on WordPress.
Here, plugins come to your help. Thousands of plugins are out there, free and paid, developed and sold by third-party developers.
What plugins do you need on your website?
It depends on your Business and the activity you are doing.
You will notice needs while you continue to improve your website and your business.
But, some plugins might be installed on every website to perform a specific work:
Elementor is a front-end drag-and-drop page builder.
You can design stunning pages without needing to know a single line of code.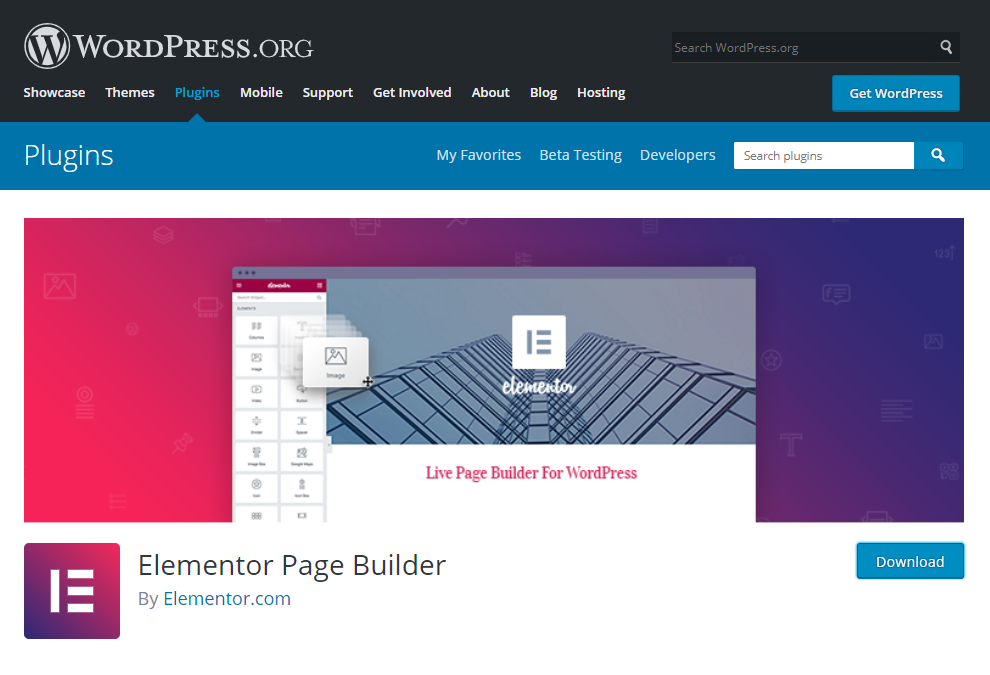 Yoast SEO – Improve your WordPress SEO and get more traffic from Google.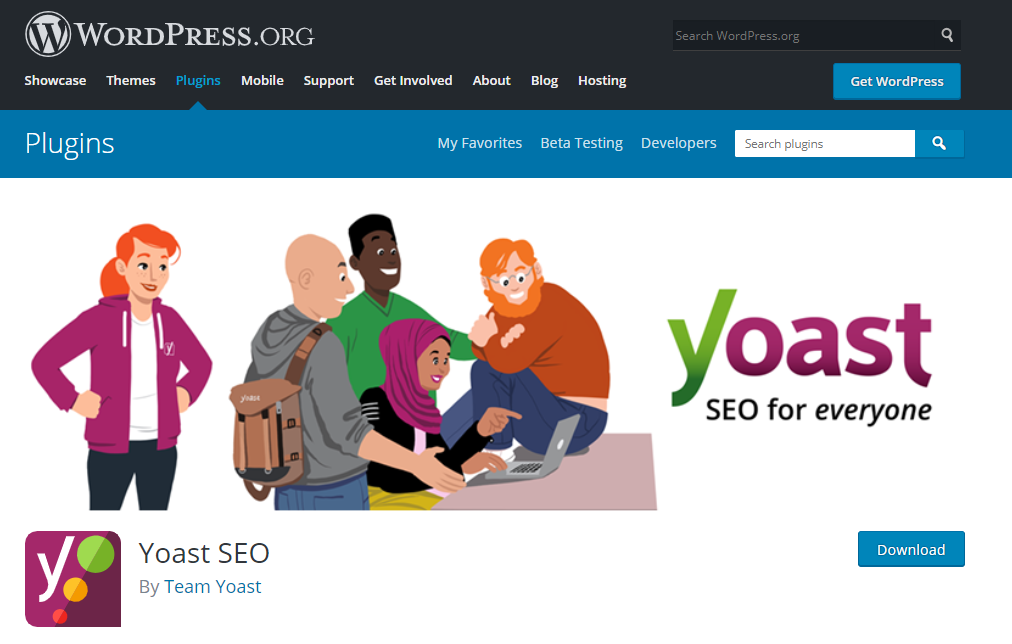 MonsterInsights Lite — Best WordPress Google Analytics Plugin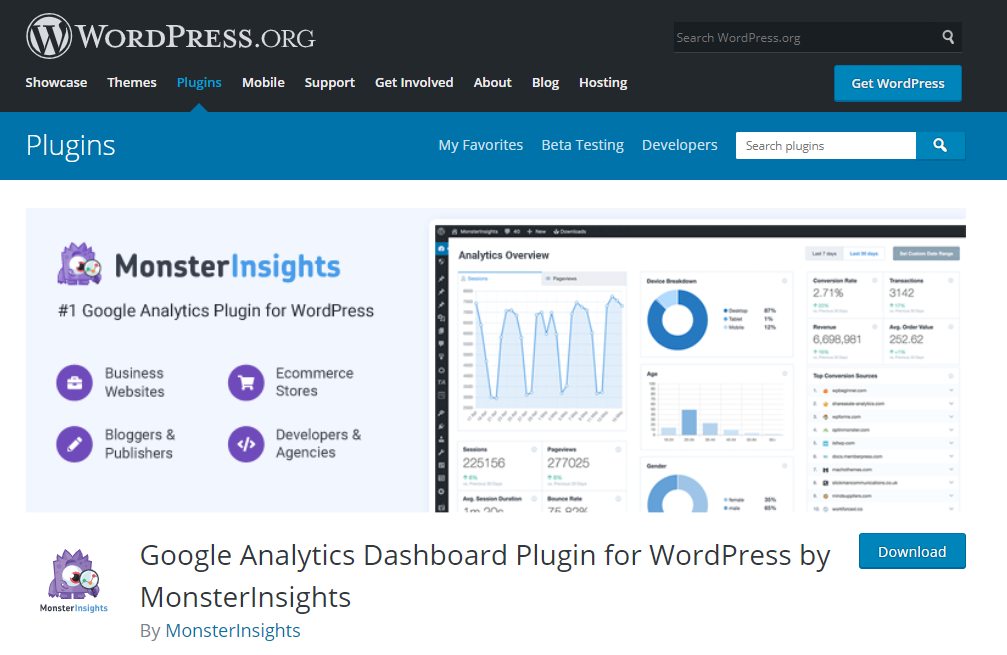 WooCommerce – If you are going to create an eCommerce store, WooCommerce is recommended.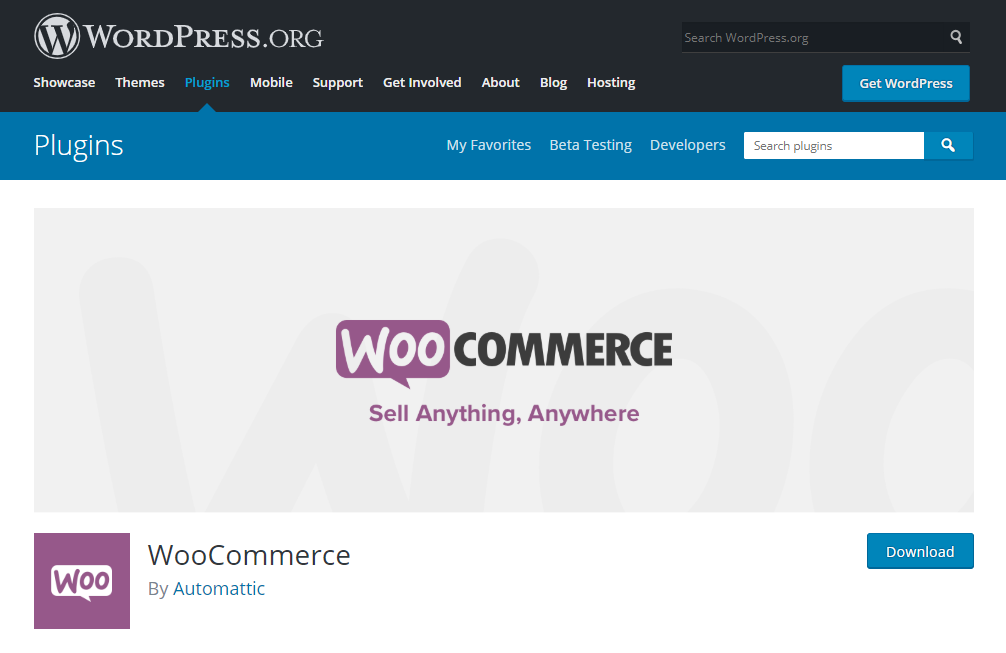 WordFence – free WordPress Security plugin offers continuous malware checking, spam, bot-blocking, and two-factor authentication for all users.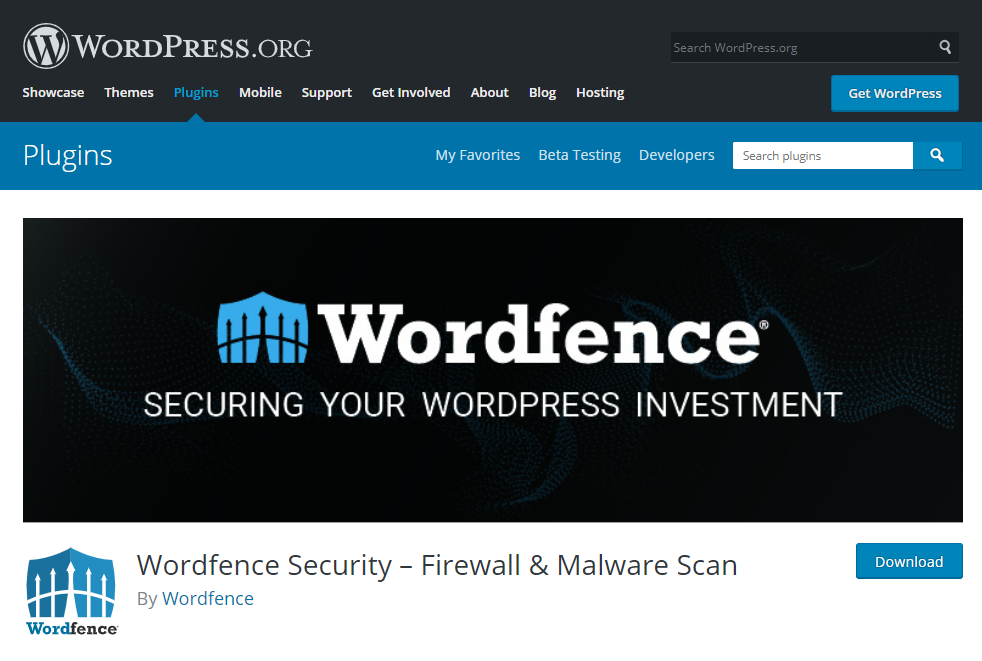 FS Poster – WordPress Auto Poster & Scheduler. If you are going to create posts and would like to share your posts on your social networks automatically, FS Poster is the best.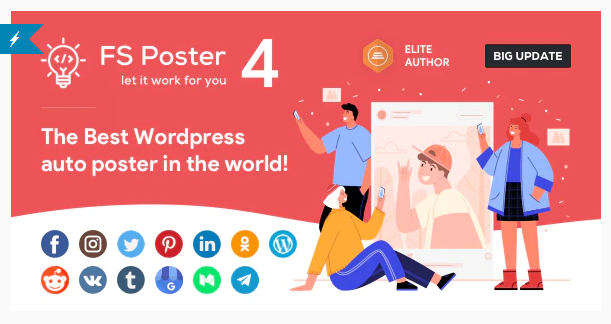 Conclusion
Finally, we come to an end. Now, you have a WordPress website, but keep updating and designing your website.
You can read WordPress blogs like this one to improve your website frequently.
Add themes and plugins for your needs related to your Business, and stay tuned for new blog posts!