WordPress SEO Optimization: an Ultimate Guide for Ranking Higher (Part 2)
Sep 5, 2021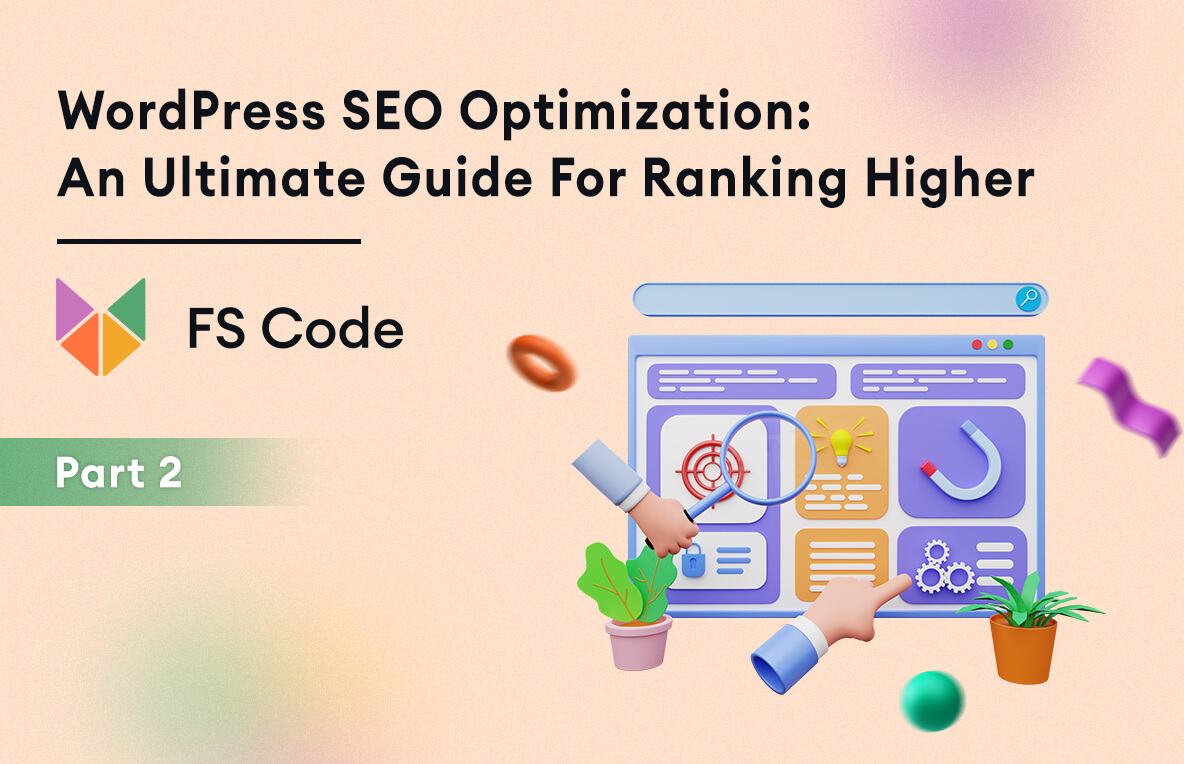 If you are serious about increasing your WordPress website traffic, you need to develop SEO and always pay attention to the best SEO practices used widely. Unfortunately, most WordPress SEO tips are written in very technical language for beginners.
This guide will introduce you to the essential WordPress SEO techniques to develop your WordPress website and get more organic traffic.
In our previous article, we have explained the basic and essential elements of SEO techniques. As we stated before, SEO stands for search engine optimization, and it's the process of optimizing content to be discovered through a search engine's organic search results.
When compiling this ultimate guide and strategies, we started with one assumption: you are busy and don't have time to do research every day that lasts hours and hours. One note we have to make; the SEO strategies and methods are endless, and each method has its impression and engagement rate.
In this article, you'll learn the best ways to optimize your WordPress site for SEO, including the tools that will make that journey substantially easier.
Optimize your blog content
Your blog content is an integral part of SEO if you want to get noticed and rank higher. Often many people, who are new to WordPress, make the mistake of thinking that installing WordPress SEO plugins is all that's needed. But it is not. SEO is an ongoing process. It means you must keep up with it if you want to see maximum results. It includes everything, but the basic idea is you have to update your content regularly, choose SEO-friendly titles, use the relevant text based on your title, and give precise information about the topic you intend to share.
Of course, when you install an SEO plugin on your website, it does everything for you. It allows you to add a title, description, and focus keyword that every blog post and page need.

Therefore, if you have installed an SEO plugin, use its full advantage for optimizing your blog content. In order to get maximum clicks, use SEO plugin suggestions and put killer post descriptions. Because the SEO plugin generates a preview of what users will see when they Google your website.
To sum up, while writing your blog post, simply scroll down to the SEO section and take full advantage of it.
Incorporate useful internal and external links
Search engines assign a score to your website, its content, and pages. This score determines the visibility and reachability of the website during search results. A better score means a higher ranking in search results. No one knows how Google assigns the score as they keep it secret. But there is one thing you can implement and get a better score: internal/external linking.
Search engines usually look at how well the website is connected both internally and to other sites. Adding links to your website and blog content tells crawlers how your content is similar and related to others.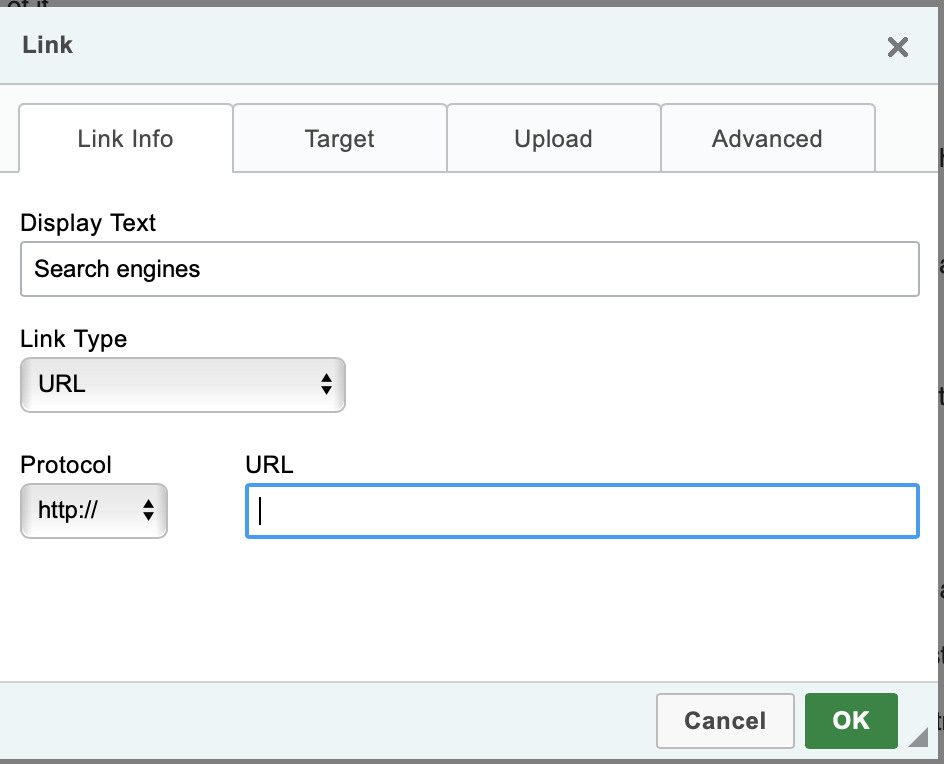 It also encourages other people to link back to your site, which communicates to search engines that your content is valuable. Therefore, it's vital to put links to your content from your other blog posts and pages when it is possible. This will help you boost your pageviews, increases the time users spend on your site and ultimately will improve the SEO score of your blog posts and pages.
Do Keyword Research for your content
Many people use their guesses to determine what topics they are looking for and how they should add to their blog. It is like finding a target in the dark. Therefore you need to research actual data instead of focusing on random topics and research.
It would be best if you considered what search terms you want to be found for before you start writing your content. Then, of course, you have to define keywords and optimize your post or page around this specific term. We call it keyword research.
Content authors and SEO specialists utilize keyword research as a research strategy. It helps you identify terms that people use to access content, products, and services in your industry using search engines. You may then use those words and phrases on your website to increase traffic from search engines.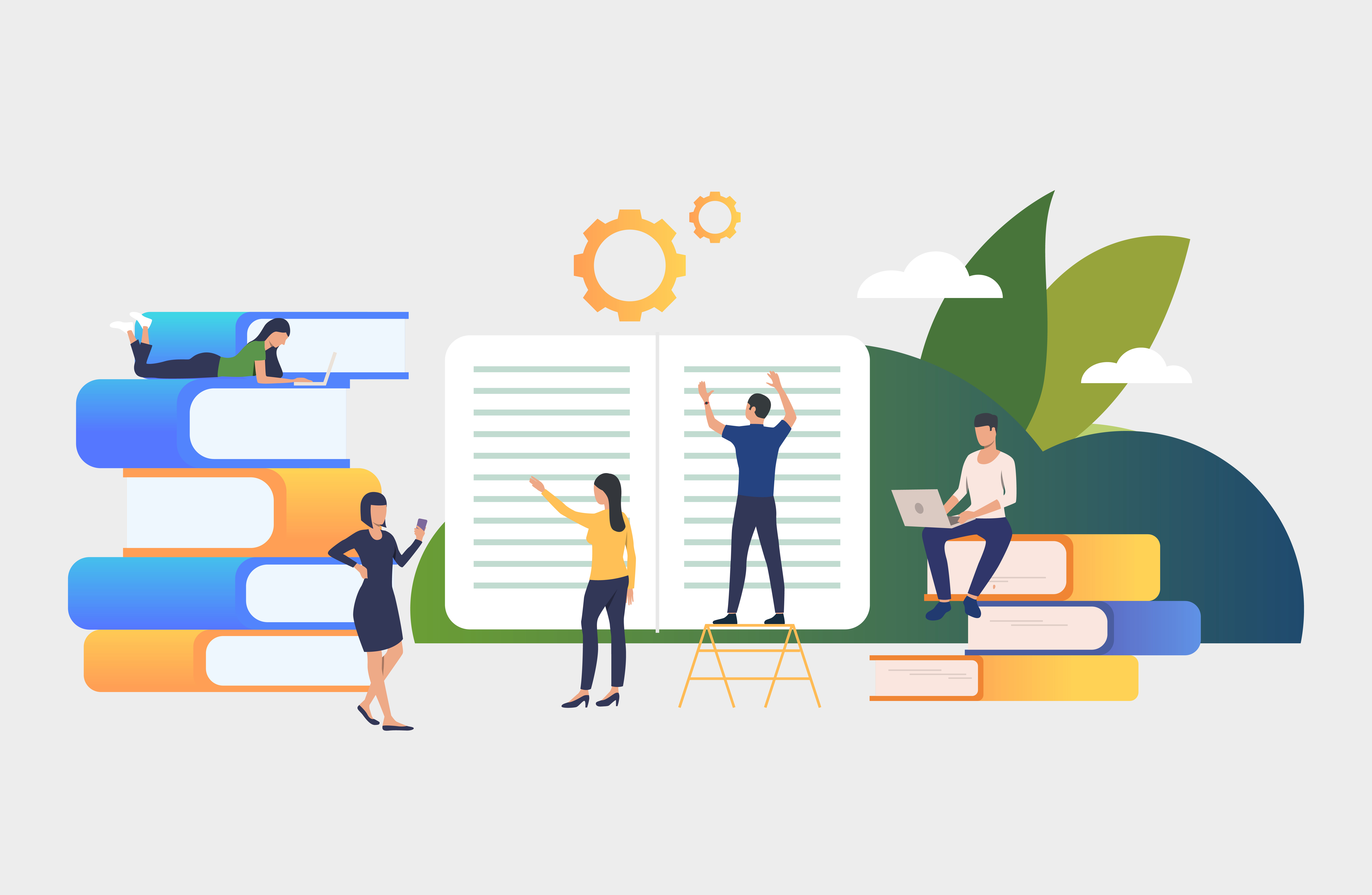 Keyword research is an essential part of SEO optimization, but how can you determine what keyphrase you want to be found for? You need to ask yourself some questions: what terms do I want to rank for? How realistic is it that I can rank for these terms?
Imagine you have a personal blog dedicated to productivity, and you are passionate about sharing your experience on your website. Optimizing a post for a term as "productivity tips" isn't a realistic goal because it's a very general term.
There's a lot of competition for such general terms. Instead, you have to think about your niche. This niche could be everything such as "Zeigarnik effect, Gallup Q12 index", and many more. Choosing a keyword for each post or page and using it in various places — such as the title, the headings, and the content itself — is a common way to communicate your topic to search engine crawlers and increase the chances of showing your content in relevant searches.
Optimize your website's speed and performance
Search engines often check a website's speed and performance before showing it in the search results. Especially, mobile speed is one of the essential elements of SEO structure. Research shows that users decide whether they want to stay or leave within a few seconds of visiting a website.
Considering that it is a small amount of time, you must build content that can deliver your main goals within a few seconds. However, if your website connection is slow, then users will not keep looking for your website even if they found the article on your website. Therefore, search engines prioritize faster websites in their results.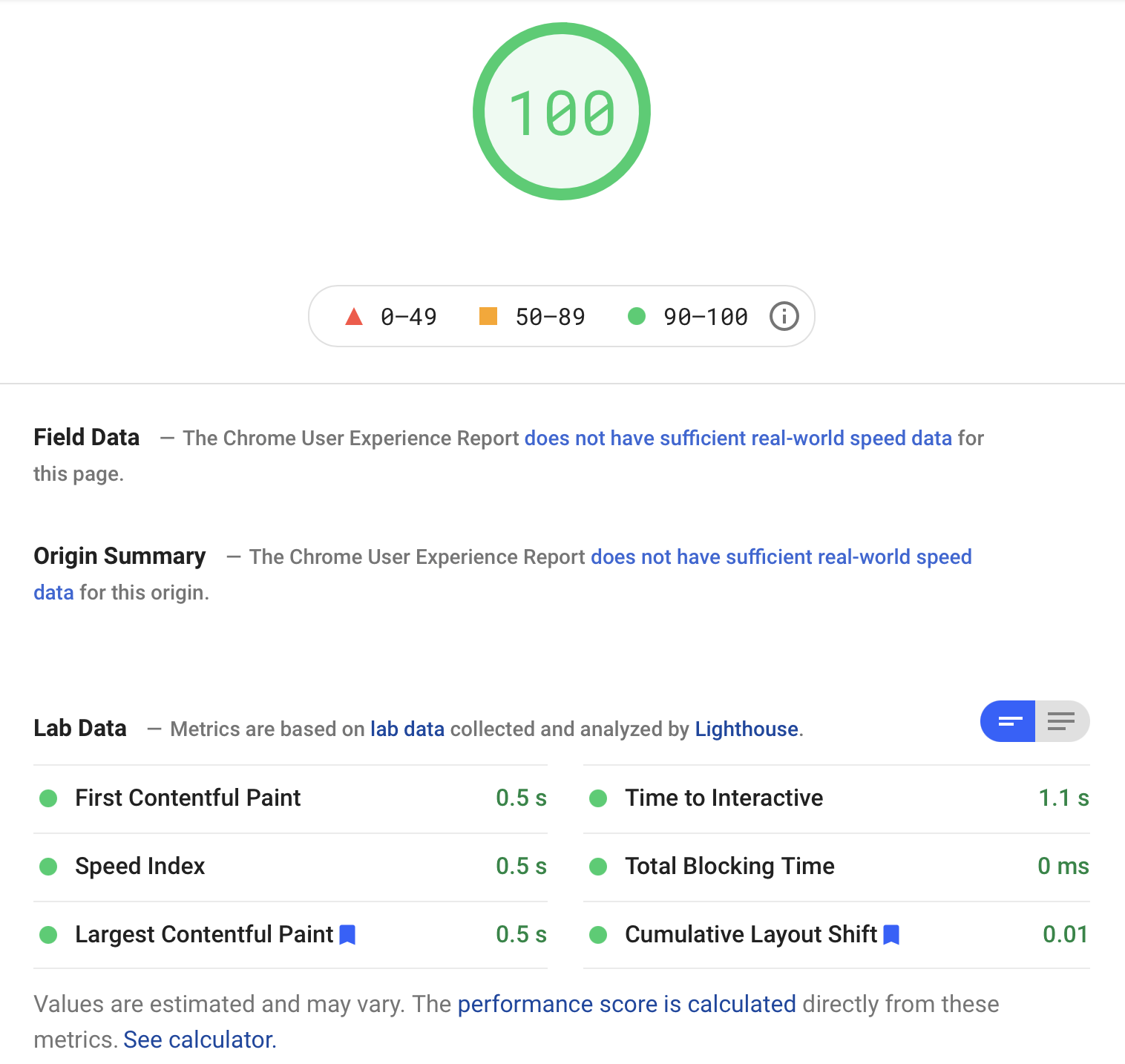 In other words, faster websites rank higher on Google search results. Website speed and performance depend on several factors. It can be about installed plugins, themes, widgets, hosting server, uploaded media files, etc. To check your website's speed, you can use several tools such as Google Page Insights and GTMetrix. These tools show suggestions about issues on your website and offer some solutions.
Optimize website images
If you write content, images are essential to catch visitors' attention. They provide visual appeal and context, make it more readable. As a result, it also affects a website's SEO positively. The quality and size of your images can influence your pages' loading speed, which is a ranking factor.
Also, crawlers will look at specific information attached to images, such as filenames and 'alt text.' Images are more engaging than text, but higher and quality images also take more time to load. As a result, then they can slow down your website. You need to make sure that you use images that are optimized to load faster.
Before uploading any images, first, check their size on your computer. If the size is larger, then use specific tools to resize your images. Also, crawlers will look at certain information attached to images, such as filenames and 'alt text' when trying to index and understand your website. Therefore, instead of giving random names, use relevant titles for your image files to rank higher in search results.
Use SSL certificate/ HTTPS
Today almost every website uses an SSL certificate due to privacy reasons. SSL (Secure Sockets Layer) is a technology that encrypts the connection between a user's browser and the server they are connecting to. This adds a security layer to your WordPress site.
A padlock symbol appears in the browser's address bar when a website is secured with SSL. This improves the trustworthiness of your website and is essential if you use WordPress to host an online store and process sensitive payment information. All best WordPress hosting servers offer free SSL certificates; however, some require payment to install.
Write long-form content and update it frequently
People often seek short articles to find an exact answer for their search inquiries. However, When Google's algorithms decide how to rank content, they pay special attention to its length. It does not mean shorter articles never rank highly, but long articles have advantages as search engines consider them more useful. In addition, more content can communicate its topic to crawlers via keywords.
More extended content is considered more valuable because it may increase credibility and encourage visitors to spend more time on your website. While creating content, in addition to its topic, consider making it long with useful information.
Along with length, the frequency of content plays a decisive role in ranking higher. Older, high-quality content will consistently rank higher, but if the topic can be updated, newer and fresh content will boost the blog page in search results.
Therefore, if you want your site to do consistently well in search results over time, you need to add new content regularly.
Conclusion
In this article, we have talked about essential elements of SEO optimization. Choosing WordPress as your platform is a great place to start when developing a well-optimized website. Then you'll need to select an appropriate host, a suitable theme, and possibly one or more targeted plugins.
You'll be well on your way to increasing your site's popularity and traffic by applying these methods along with the rest of the advice on this list.