Regular Maintenance for Your WordPress Site: A Monthly Checklist
Sep 30, 2023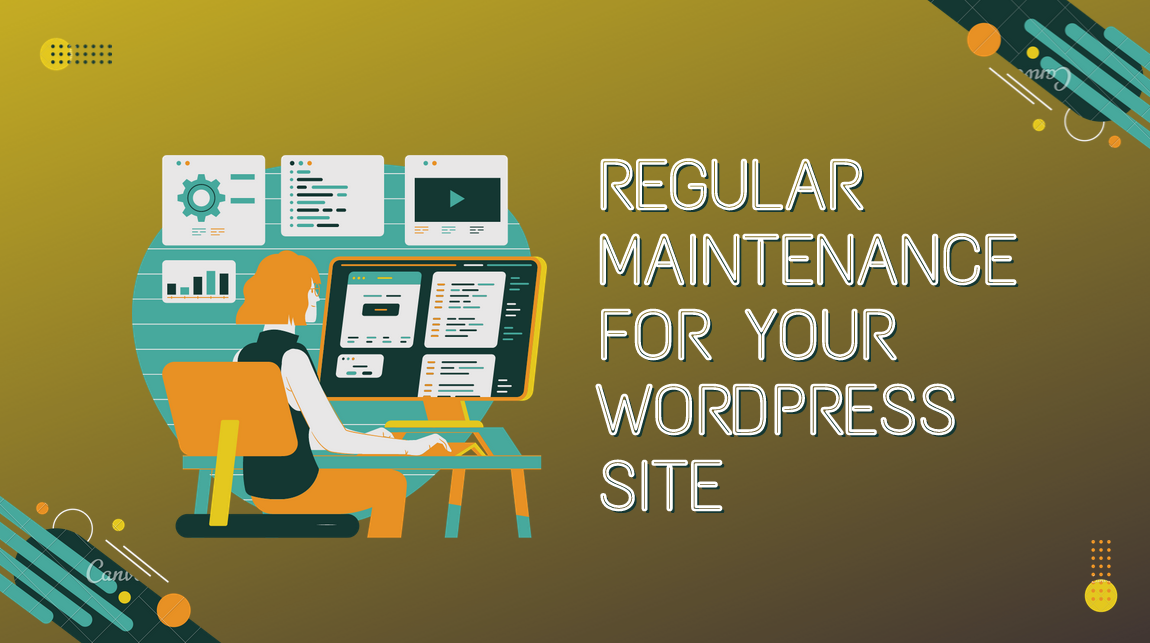 In the bustling digital realm, your WordPress website stands as a beacon for your brand, a representation of your online presence. But like a well-oiled machine, it requires regular maintenance to function optimally. This guide offers a comprehensive monthly checklist to ensure your site remains in tip-top shape.
The Need for Regular Maintenance
Whether you're a seasoned WordPress veteran or a budding enthusiast, maintaining your site is paramount. Not only does it uphold your website's performance, but it shields against potential security threats, ensures software compatibility, and enhances user experience. Here's your go-to checklist to keep everything running smoothly.
Backup Your Site
Your website's data is invaluable. Before diving into updates or changes, safeguard your content, settings, and designs. Tools like UpdraftPlus or BackWPup can automate this process, ensuring your backups are consistent and stored securely, be it on cloud platforms or offline storage.
Update All Software
Keeping your WordPress core, plugins, and themes updated is crucial:
WordPress Core: Regularly check for major and minor releases, which offer new features and security patches.
Plugins: Stay on top of plugin updates to ensure compatibility and ward off vulnerabilities.
Themes: Refresh your themes to maintain your site's aesthetic and functional edge.
Review Security Measures
Your website's security is non-negotiable. Regularly scan for vulnerabilities using plugins like Wordfence or Sucuri Security. Reviewing security logs helps identify and thwart potential threats, keeping your digital fortress impenetrable.
Optimize the Database
A streamlined database translates to a faster website. Regularly purge spam comments, unnecessary post revisions, and transient options. Tools like WP-Optimize can assist in cleaning and optimizing your database, ensuring swift and smooth performance.
Check and Fix Broken Links
Broken links can dent your SEO rankings and disrupt the user experience. Tools such as Broken Link Checker can be invaluable in detecting and rectifying these pesky issues, ensuring a seamless browsing experience.
Monitor Website Performance
In today's fast-paced world, speed is everything. Utilize tools like GTmetrix or Google PageSpeed Insights to gauge your site's performance. Address common bottlenecks, from image optimization with Smush to caching solutions like W3 Total Cache, ensuring your site loads in the blink of an eye.
Review and Update Content
Stale content can diminish user engagement and SEO value. Regularly revisit older posts and pages, sprucing up outdated information or visuals. This not only revitalizes your content but bolsters your site's credibility.
Check User Comments and Feedback
Engage with your audience by monitoring comments. Approve genuine feedback, respond to queries, and filter out spam. This fosters a vibrant community and showcases an active online presence.
Test All Forms and Transactional Elements
From simple contact forms to intricate e-commerce transactions, ensure every interactive element functions flawlessly. Tools like WPForms or WooCommerce can aid in ensuring seamless operations, bolstering user trust.
Backup Again (Post-Maintenance)
Once all tweaks and changes are done, initiate another backup. It's always better to be safe than sorry.
Conclusion
Consistent maintenance is the cornerstone of a robust, efficient, and secure WordPress site. By following this monthly checklist, you safeguard your website's health, ensuring it remains an effective tool for your online endeavors