8 Best WordPress Technology Themes in 2022
Oct 31, 2022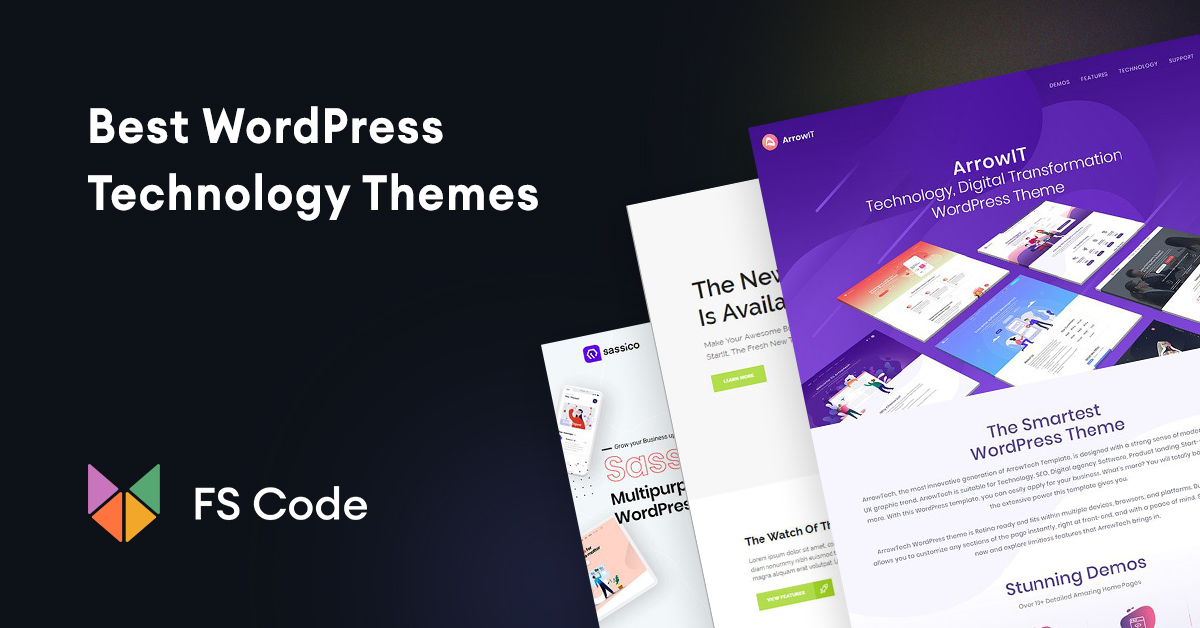 One of the most important and at the same time difficult decisions when creating your website is choosing the theme or template for your site, as it will be the visible face of your website, and the way in which your content will be displayed.
In this article, you will find the best free WordPress Technology themes, with their main features and functionalities, so that it is easier for you to choose between one and the other, and above all so that you can choose your favorite theme soon and you can concentrate as soon as possible on the creation of contents.
What features should the perfect WordPress Technology theme have?
Although we are clear that you are going to be guided by the appearance of the future theme of your website, there are some aspects that you should take into account when choosing it, at least so as not to make a mistake and have wasted time in your choice.
The list is not long, but it is important:
Ready for blocks and, if possible, for the complete edition of the site – The present and future of WordPress is based on editing and design through blocks, so we recommend choosing a theme that is already prepared for the use of the advanced editor of WordPress blocks, and even better if you are already prepared for the complete edition of the site.
Customizable – The more customization options – in principle – the better, as this will allow you to use the same theme for practically any type of website you want to create. This is important because a theme can look like anything, as long as it has enough customization options, and you won't have to search for a different theme for each website, but you can use the same theme for practically any type of site, simply by changing its theme—aspect from the theme customization settings, with the colors, fonts, necessary aspect for each website.
Light and fast loading – Despite the above, the customization possibilities should not be an overload for your website. The new theme must generate a clean code and only the essential ones, allowing the pages of your website to be displayed quickly on any device.
Fully adaptable or responsive – Although it can be considered customization, it is important that this section is very well covered by the settings that you can modify, being able to adapt the appearance of your website to different mobile devices.
Active development – ​​This is often lost on most users, but it is important that you confirm that the theme receives frequent updates, both to keep up with new WordPress and new technologies and to deal with potential security vulnerabilities.
Active support – Last but not least, check that the theme offers a fast and efficient support system for users. The method does not matter (email, forums), the important thing is that they serve users quickly and efficiently, something that you can check yourself by reviewing the theme's support forums on WordPress.org and checking how long they take to answer the users and if the problems are resolved correctly.
Free, Premium, or Freemium?
All the themes that you can install from the WordPress administration are – in principle – free, but you will also find other usage models.
Completely free – Everything the theme has to offer in terms of customization possibilities is in the unique and free version of it, without offering paid versions with more advanced features.
Freemium – It is very common to find free themes in the WordPress theme directory that, in turn, also offer an extended version, with more features of it. You can use the free version indefinitely and only switch to the paid version if you need any of its additional features.
Premium – You can not only buy WordPress themes in the official directory, other developers decide to sell the themes directly on their websites or in theme markets. In this case, they are themes that you will not find searching in the official WordPress theme directory, but you will have to buy on another website, download a zip file with the theme and upload it using the WordPress theme installer, with the option "Upload theme ». There are some premium themes that are very popular, due to their immense customization possibilities.
Are premium themes better than free ones? You might think so, that if they charge it will be for something, but this is not always true. In fact, in the list that we have prepared below you will see that there are totally free themes, without even a freemium option, that are enormously customizable, much more even than some premium/paid themes.
You don't want to wait any longer, do you?
The following selection of the best free WordPress Technology themes is based on our experience of years creating WordPress websites.
Of course, all the themes that we recommend meet the requirements that we indicated above about what features a perfect WordPress theme should have.
All the themes on this list we use regularly for client websites and in our own projects, and we recommend them without any hesitation. Furthermore, many of them are, in their own right, some of the most used themes in WordPress.
1. Startit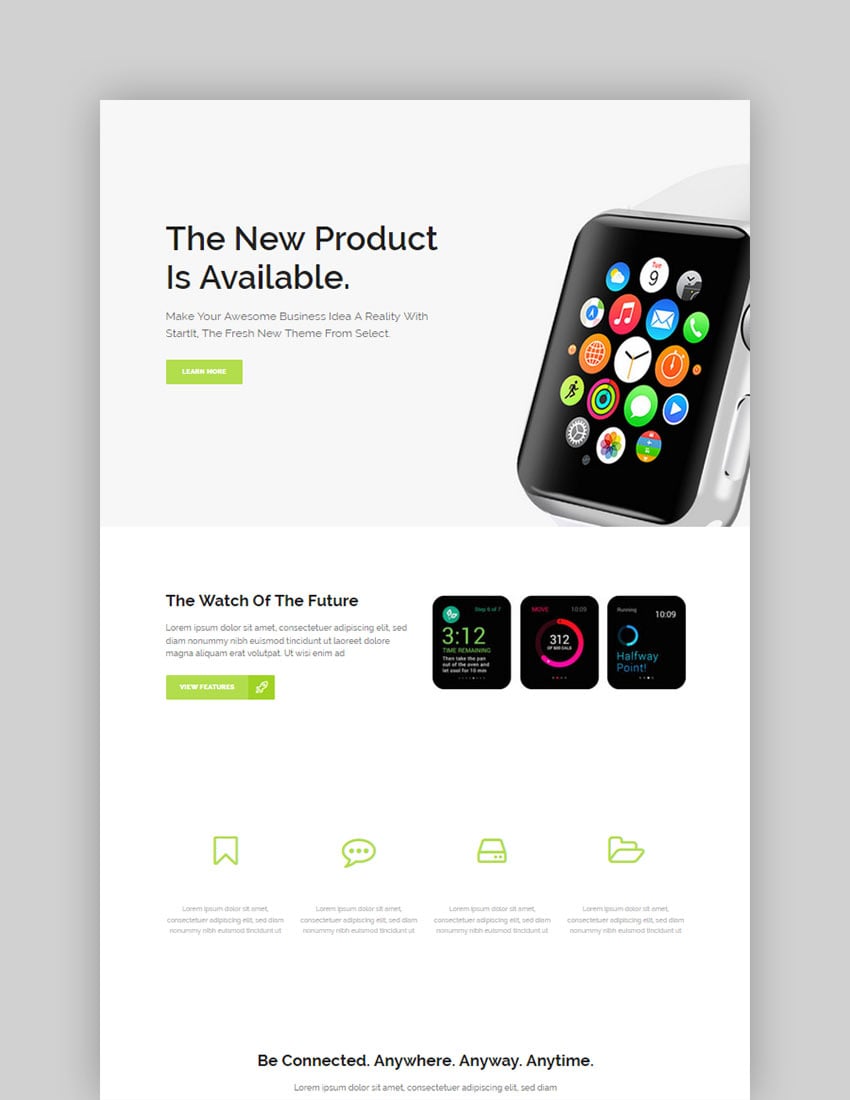 Startit offers the flexibility to help you build a website for any type of technology company. With 21-page layouts, hundreds of custom shortcodes, and the inclusion of mega menus, you'll have all the tools you need to make a strong first impression. Also, the theme has been built with customization in mind. If you have been looking for a startup WordPress theme, look no further than Startit.
2. Generate Press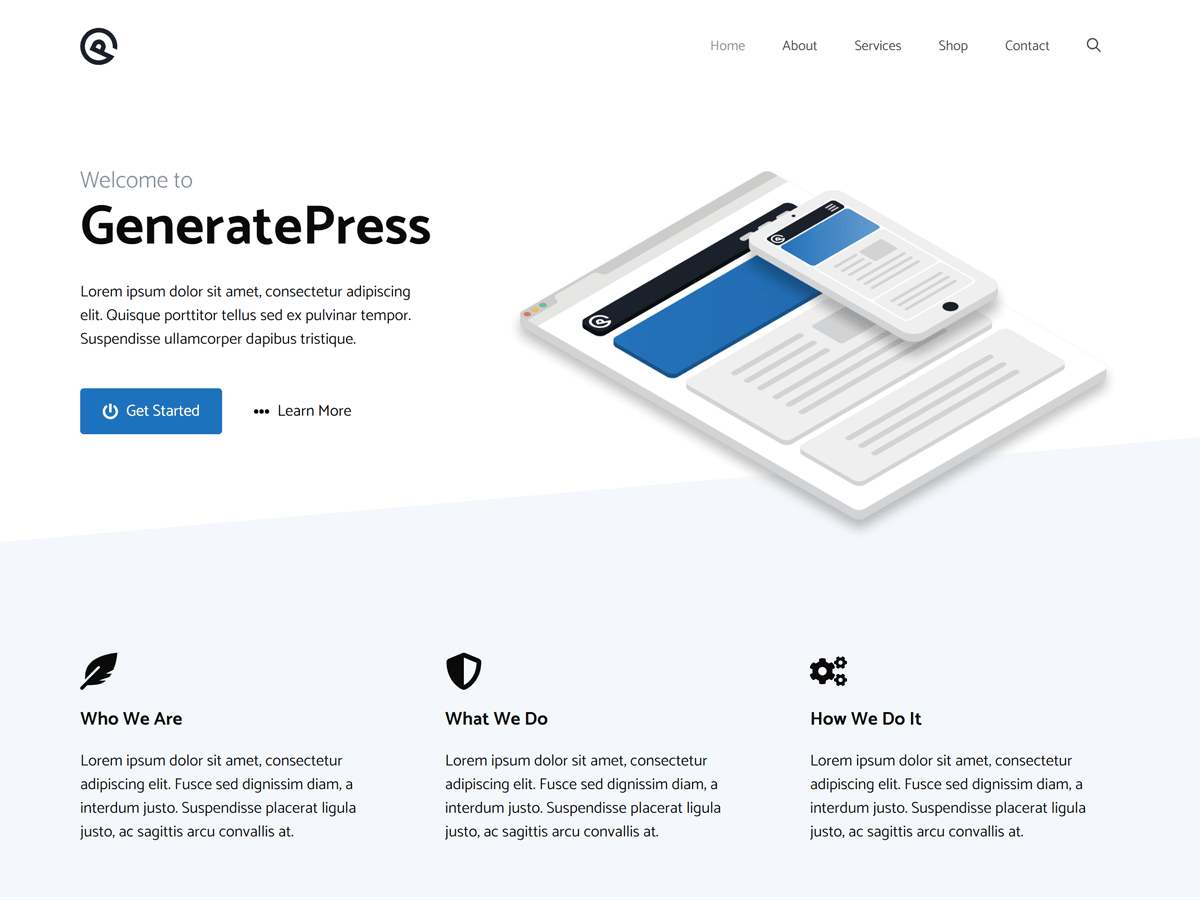 GeneratePress is always one step ahead or behind Astra in terms of features and performance.
There will be no lack of a comparison of the fastest themes in which these two themes do not appear, alternating the first and second positions, depending on the conditions of the tests carried out.
What is clear is that whatever the first, GeneratePress is a topic to always keep in mind if, for some reason, you are not completely convinced by Astra or for reasons of taste in the small aspects that distinguish them, which are not many. , although for my taste always in favor of Astra.
GeneratePress is a great WordPress theme, with many free tweaks for websites, blogs, and online stores, it integrates perfectly with major layout designers like Elementor and the block editor.
There are no big differences between Astra and GeneratePress, either one can be a perfect choice, in which it will take you to one or the other some specific aspect that one theme or the other allows you to customize for a specific website, being that for another website you prefer another subject.
Perhaps what lags behind Astra the most is in the customization options according to the type of device, because while Astra allows you different settings for desktop, tablet, and mobile devices, with GeneratePress you do not have as many settings per device, and where the there are only available for desktop and mobile.
3
. Crypterio - WordPress theme for ICO landing page and cryptocurrencies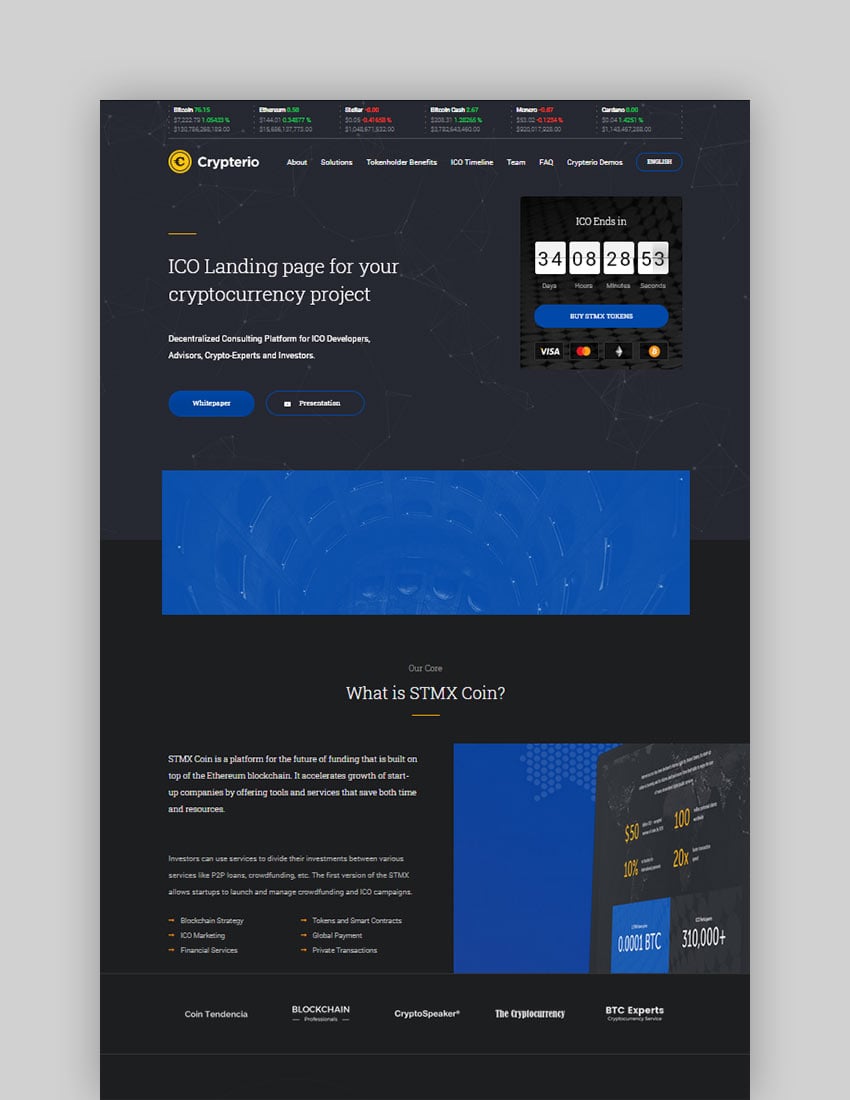 Cryptocurrencies, like Bitcoin, are currently big business. Crypterio is a WordPress theme that will help businesses in this niche get up and running right away with a variety of pre-built sites to choose from.
Whether you're a consultant, an agency, or promoting a new currency, this WordPress tech business theme has everything you need to get started quickly.
4. Sassico - Multipurpose SaaS Business WordPress Theme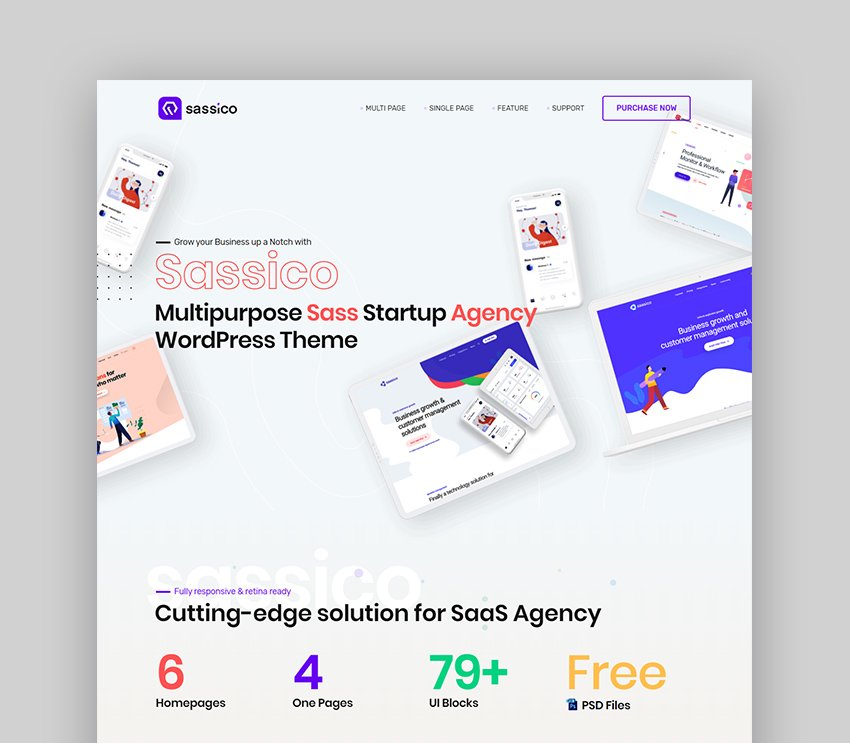 We start our list of WordPress tech themes with Sassico. This versatile template is an option for SaaS startups and agencies, IT companies, and more. Choose from 19 home pages and over 200 UI blocks to customize Sassico. The Elementor drag-and-drop builder makes designing your new site as easy as possible.
5. CoverNews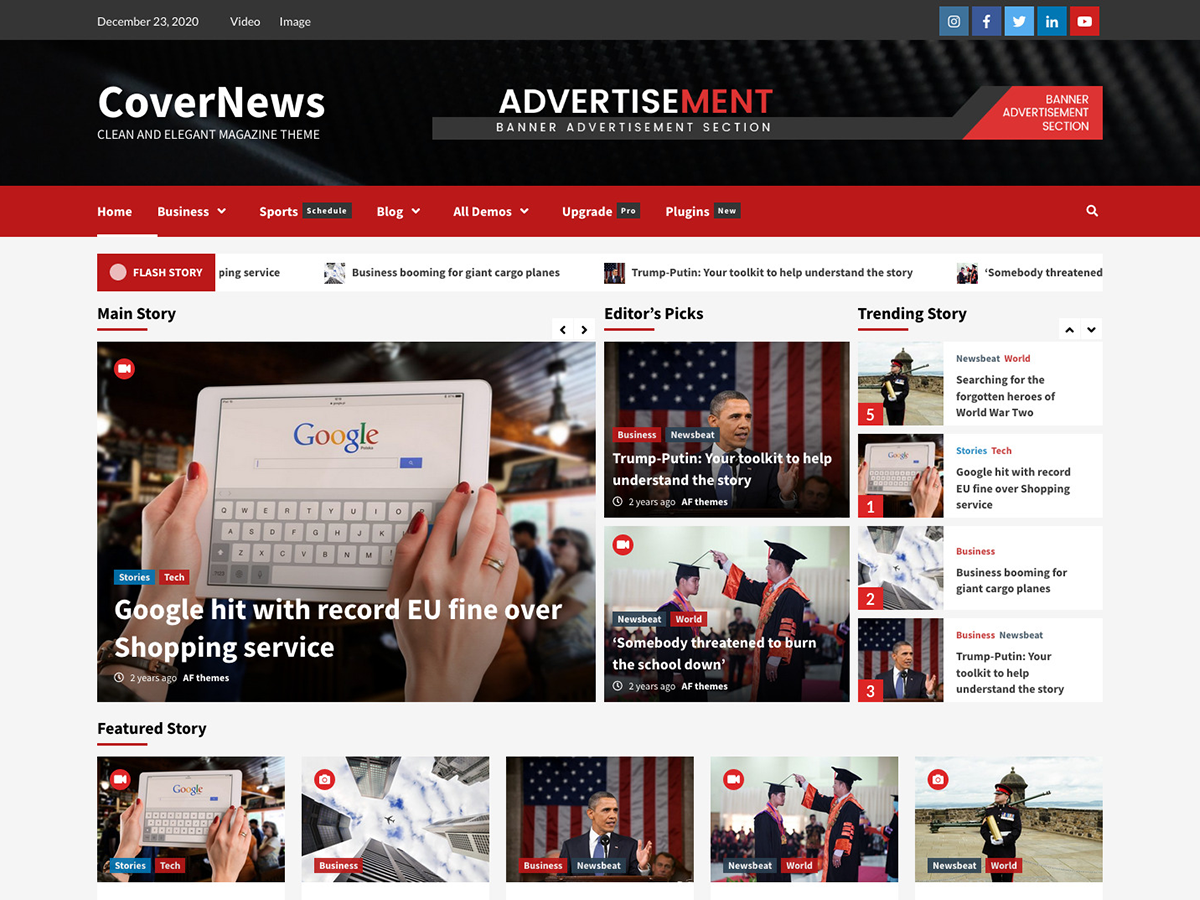 When you think about setting up a professional technology or general news website, before spending a single euro on premium WordPress Technology themes, check first to see if CoverNews satisfies you, which will be rare if it doesn't.
The first thing that will surprise you about CoverNews is that, although there is a paid premium version, it will be difficult for you to justify the cost of acquiring it since the free version is really complete and full of possible customizations.
But perhaps the most important thing about the CoverNews theme is that, unlike most specialized WordPress Technology themes for news sites, it is not a heavy or overloaded theme, a common problem in this type of theme. CoverNews is a very well-scripted theme, which allows you to display loads of news excerpts quickly and optimally.
Mind you, you won't find tons of skin customizations, just the main ones, but the important thing is that you can very easily design the front page of your news outlet through tons of sections that are actually widget areas, where you can add all your content to Will.
6. Neve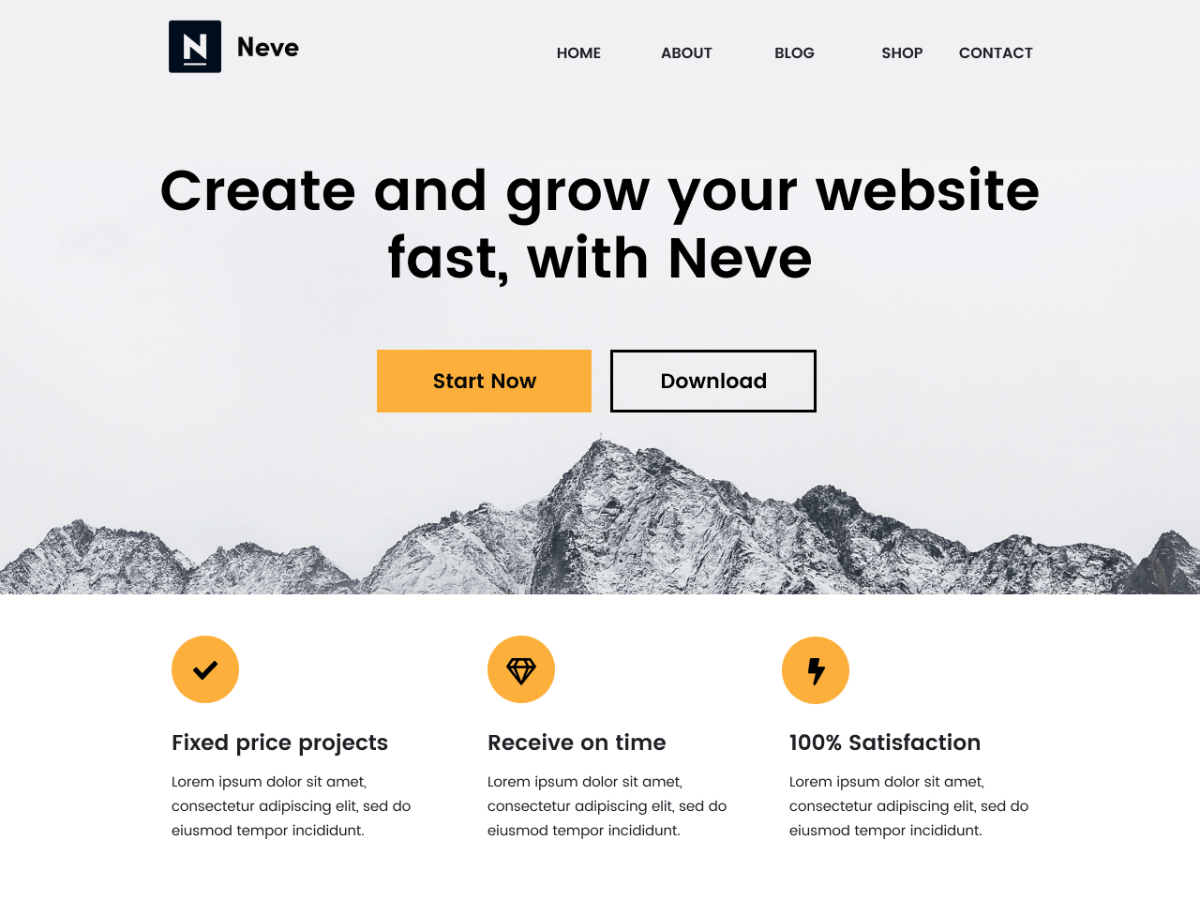 Neve is a very light theme, with lots of customization possibilities at the click of a button, being able to differentiate your settings for each type of device and even type of content.
Its integration with the default WordPress blocks stands out, allowing customization of the main ones from its own interface.
For online stores, however, it doesn't offer many settings in the free version, compared to other WordPress Technology themes we've seen.
Neve is compatible with all major page builders.
7. Blocksy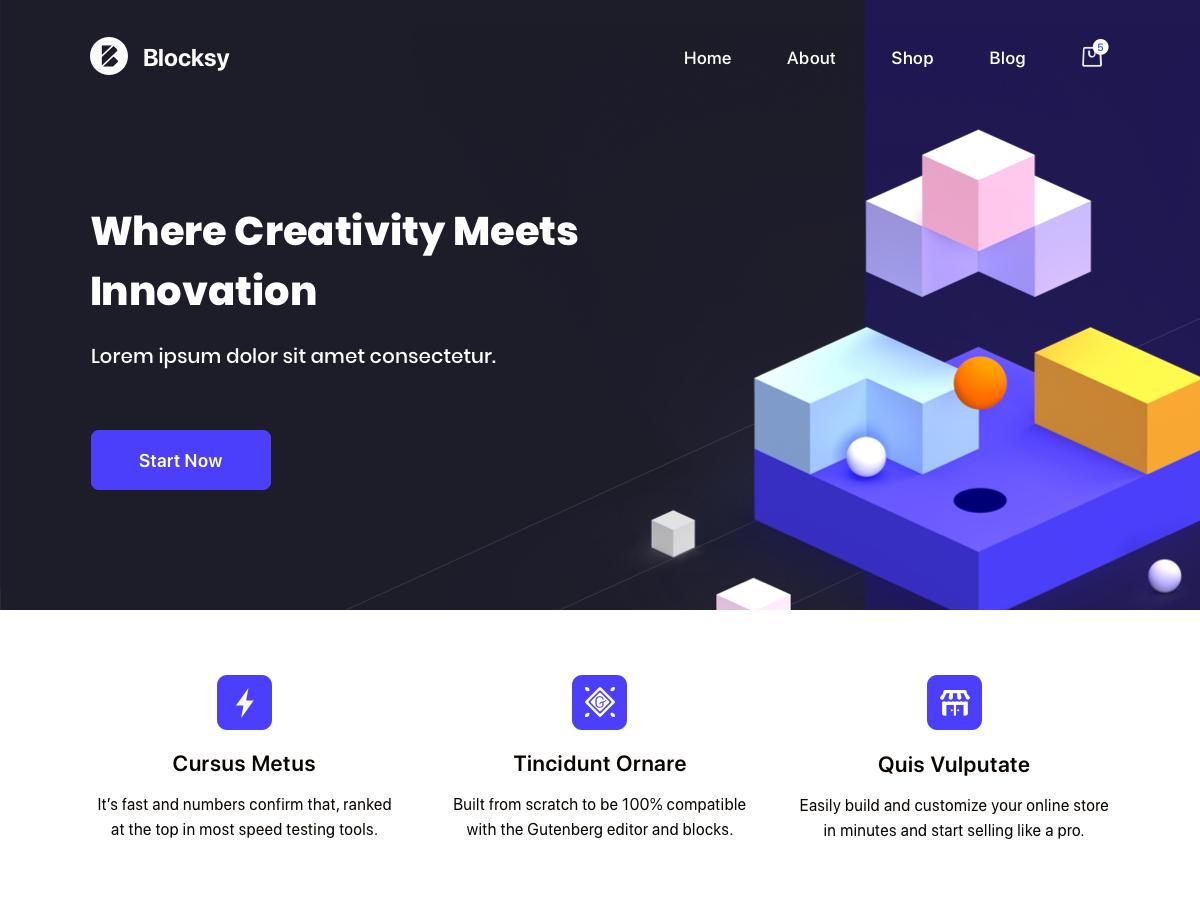 Blocksy is a really amazing and interesting theme. It could compete in the number of customization settings with OceanWP because the number of elements that you can put to your liking is really impressive, you don't even know where to start.
Like Astra, it has its own simple and integrated layout for headers, but not for footers, and in fact, it is practically the same as Astra's.
Some elements that distinguish it from other themes are its features that in other themes you only have in the paid version, such as upload buttons, Schema structured data, or customizable breadcrumbs.
Another fantastic thing about Blocksy is being able to configure the typography and colors for each type of header, and the immense possibilities of customizing aspects related to online stores also stand out, being together with OceanWP one of the most complete in this regard.
We love about Blocksy that, precisely because of the number of settings it has, it has an option, a button actually, to return all the theme settings to their default settings, in case you get too carried away with the customization and there comes a time in which you no longer know what you have modified.
8. ArrowIT - WordPress Tech & Digital Transformation Company Theme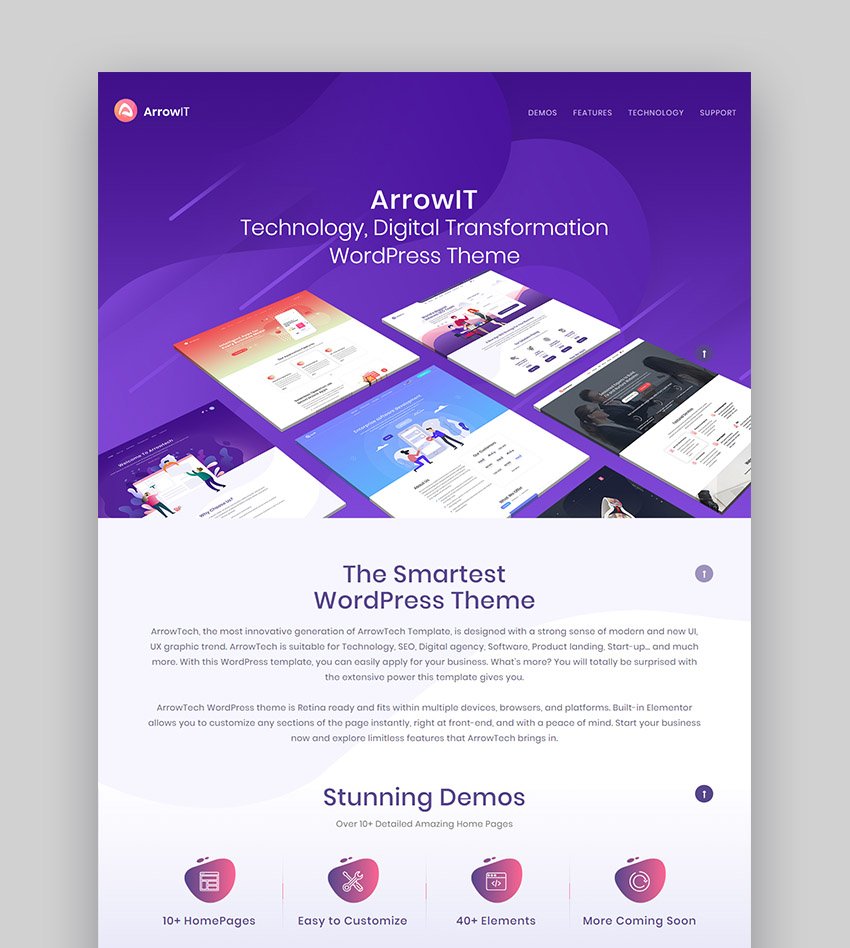 If you're looking for a preconfigured IT WordPress theme, you'll want to save time. ArrowIT is one of the best WordPress themes for IT companies from ThemeForest, and it will allow you to build a site quickly. Use drag and drop functionality to quickly build pages. It is a versatile WordPress technology theme for IT companies, digital agencies, software companies, and much more.
Conclusion
When building a website for your tech company with WordPress, it's important to start with the right theme. This will speed up the process of getting things from ideas to site publishing. And it will offer a set of features that should be of particular interest to your industry.