12 Best Elementor Addons for WordPress 2022
Oct 10, 2022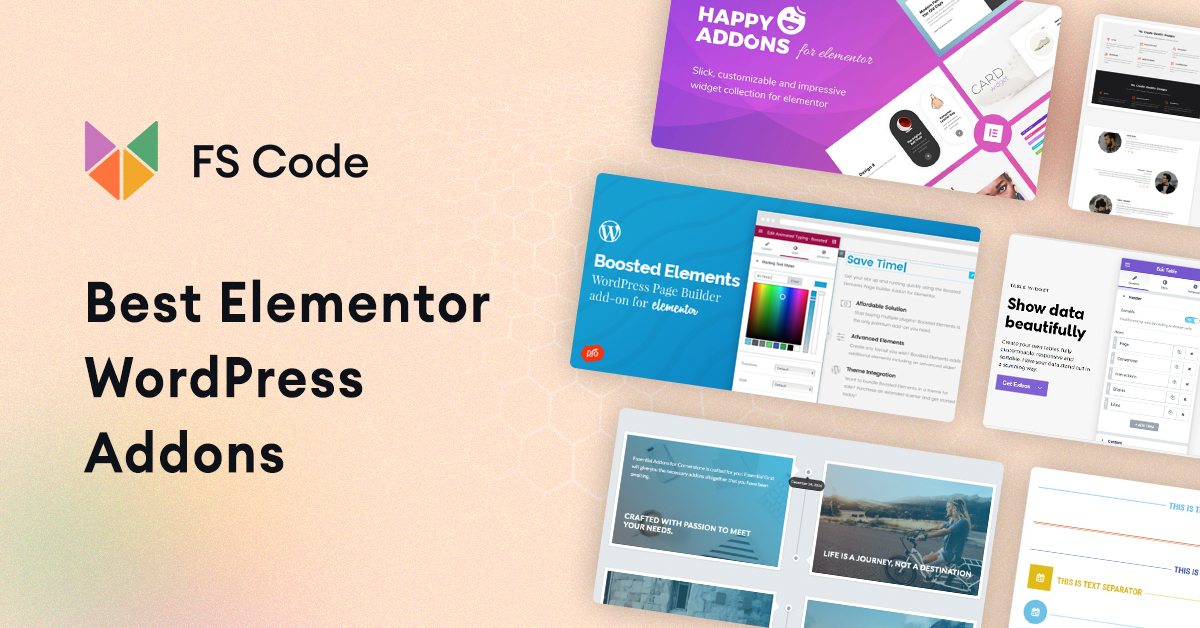 One of the great things about open-source software is that it is "open" to other developers so that it can be used and extended. This openness is part of why there are already over 60,000 WordPress plugins to choose from in the world.
But these benefits don't just apply to the core WordPress software - they also mean that intrepid developers are free to extend specific plugins. One area where this is particularly common is in WordPress page builders.
Many of the most popular page builders have spawned active third-party add-on communities. That is, developers code free or premium plugins to add even more functionality to the page builder.
In this post, we will talk about one specific page builder – Elementor add-ons.
Whether you're using the free version of Elementor Page Builder or Elementor Pro, these add-ons can give you more flexibility when building your designs.
Since Elementor add-ons come in both free and premium packages, we'll split this post into two sections, starting with:
7 Useful Free Elementor Addons
All of these add-ons are free and available from WordPress.org. Download and enjoy - no credit card is needed!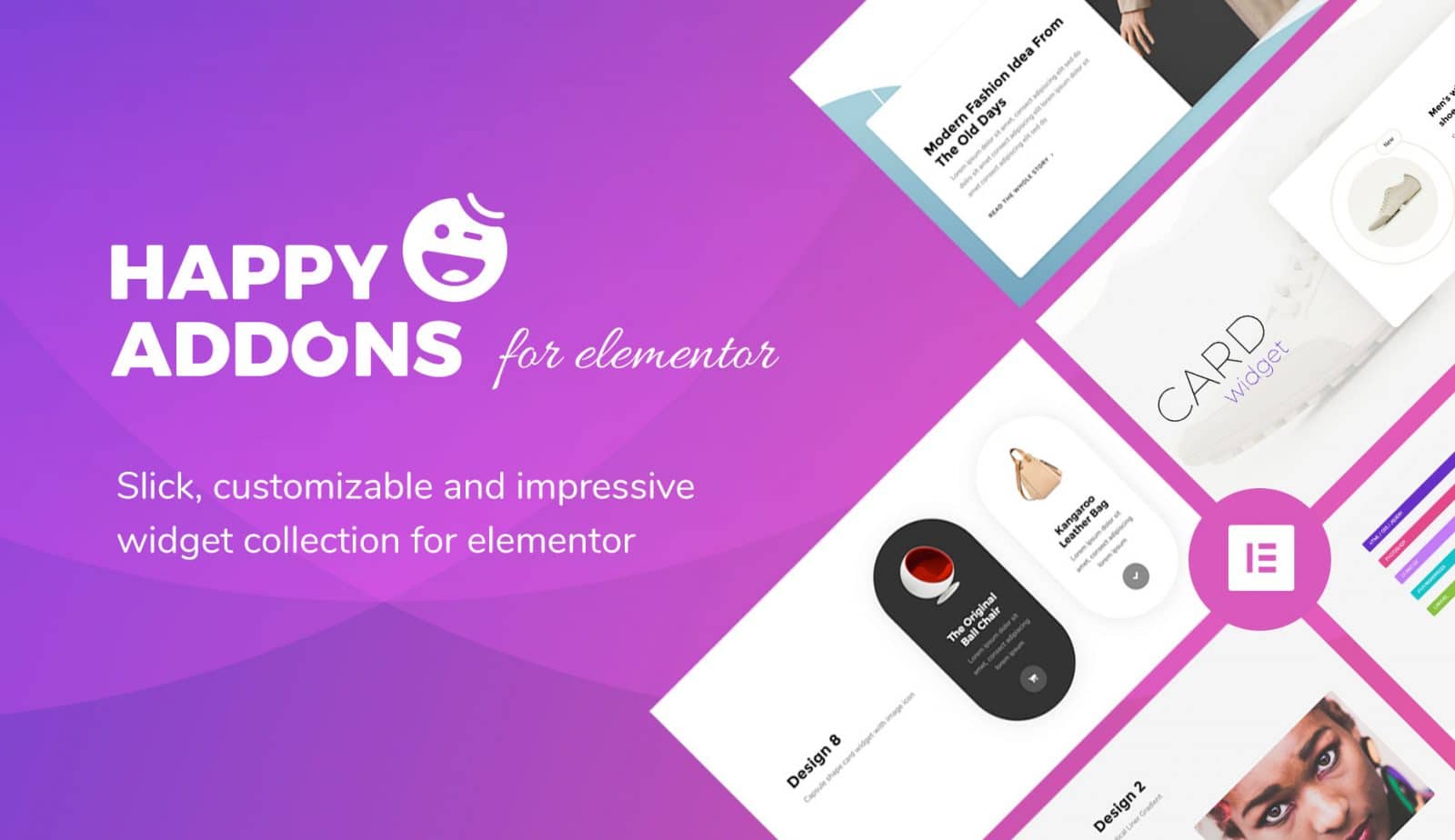 Happy Elementor Addons is an amazing creation by weDevs. It earned immense popularity and trust within a very short period of time. The reason is that Happy Addons offers solutions to some real design problems for the Elementor community. With a rich collection of unique and elegant features, Happy Addons is mostly focused on time and effort. Yes, you can now create and color stunning web pages with less time and effort. Creating professional WordPress sites is a fun game with Happy Addons.
Happy Addons introduces the usual third-party widgets and features, representing a group of features to enable and enhance Elementor's core functionality. HappyAddons already has over 40 widgets in its widget library, with more coming soon!
Some unique features of this amazing addon are as follows:
Cross-domain copy-paste: copy any element and paste it into different domains.
Preset: 400+ ready-made design presets at the touch of a button.
Unlimited Section Nesting: Add multiple sections according to your needs.
Floating Effect: Animate any object with a bouncing function.
CSS Transform: skew, and rotate any elements inside the page builder
Responsive column order feature: Choose the column order according to your needs when designing for mobile devices.
Controlling column width with pixels
Image background overlay: Overlay backgrounds on images.
Controlling the width of a custom column by adding pixels
500+ line icons set
Many others are in the trunk of development, such as Live Copy and paste design from demos, page sync features, etc.
So don't waste your time. Get verified now and start enjoying your new web design experience!
2. Footer header element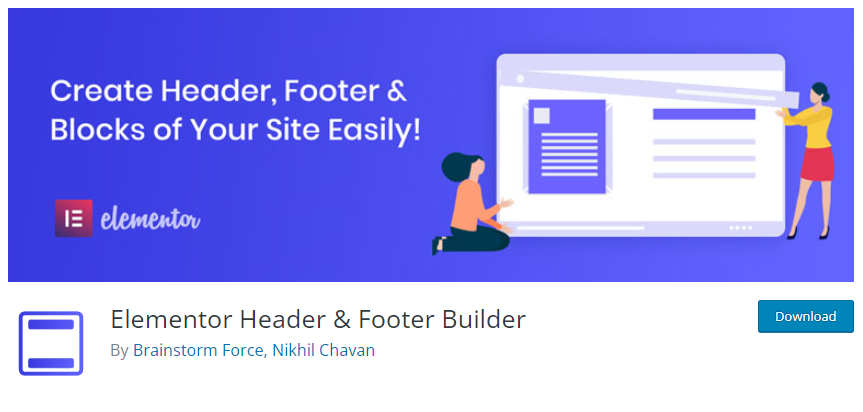 Have you ever wanted to use Elementor to create your website header and footer? I think you can see where this is going...
Header The footer element allows you to do this, although only if you are using one of the supported themes. These topics are currently:
Genesis
OceanWP
Beaver Builder Theme
I know this is a pretty short list, but all of these themes are extremely popular with people who use page builders, so this Elementor extension is actually more valuable than you might think at first glance.
Assuming you're using one of these themes, all you have to do is design a template, select it, and it will be used as the header or footer throughout the site.
3. Add-ons for the free version of Elementor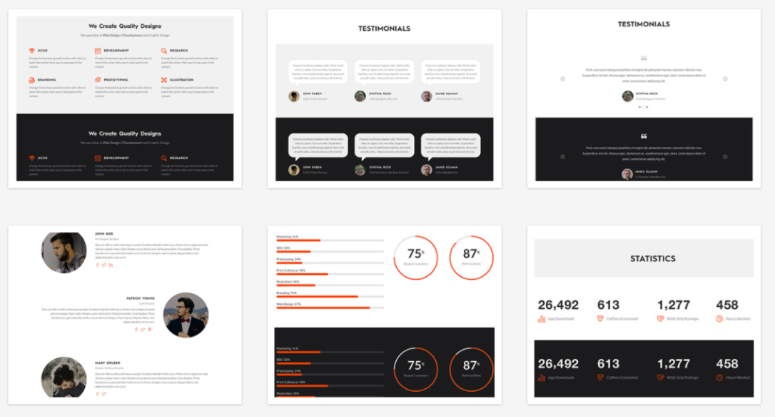 Addons for Elementor is a free plugin that adds many new elements you can use to build your pages.
I will only cover free elements in this section. Then in the next section, I'll go back to get the premium options.
The free version of Addons for Elementor provides you with elements for:
Services
portfolio grid
Blog Grid
Team profiles
Odometer meters
Histograms
Animated Pie Charts
Reviews
Feedback on the slider
postal carousel
Universal carousel
Header Styles
List of clients
Pricing Plans
All you have to do is install it, and you should see the new elements in the normal Elementor interface.
4. Anywhere Elementor
AnyWhere Elementor is a free plugin that gives you access to one of the Elementor Pro coolers - embeds anywhere. While this doesn't really add any functionality if you already have Elementor Pro, it's a useful solution if you're using the free version of Elementor.
5. Elementor Addon Elements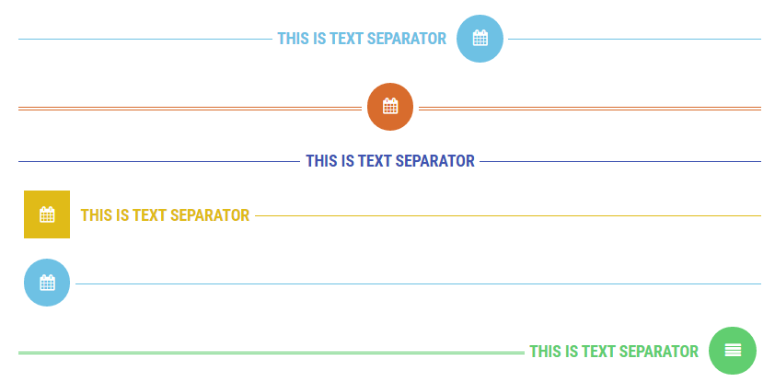 Elementor Addon Elements is another plugin that adds some new elements to your Elementor interface. With this you get:
Flip box
Text separator
Price table
list of messages
Animated text
Split text
While some of these elements are already available in the Pro version of Elementor, it's nice that you can get them for free with the Elementor Addon Elements.
6. Modal For Elementor
Modal For Elementor does one thing - it allows you to create modal popups with Elementor. While it's pretty cool, the developer has stated that he won't be actively working on it anymore, so there's a chance that it could become an embarrassment in the future. Buyer beware!
7. Contact Form7 Widget for Elementor
I doubt you need me to explain what it does! If you're using Contact Form 7 and Elementor, check it out.
Get Contact Form Form7 Widget For Elementor
5 Best Premium Elementor Addons
The following Elementor addons are not free, but they can be very useful if you use Elementor a lot.
1. JetPlugins by Crocoblock

JetPlugins are 18 powerful plugins with over 150 widgets for Elementor. Create your personal blog, online store, or marketplace in a simple drag-and-drop way. Choose from various customization options and make your website look professional and unique.
Check out some of the most popular plugins:
JetElements - includes required blocks for creating and customizing any type of content.
JetEngine - designed to work with dynamic content.
JetSmartFilters - Provides 9 different filtering and pagination methods.
JetTricks - enriches the site with animated visuals.
JetPopup - helps you create stylish popups in a few clicks
JetWooBuilder - contains multi-functional tools for building a WooCommerce website.
Price starts from 10$
2. Essential Elementor Powerpack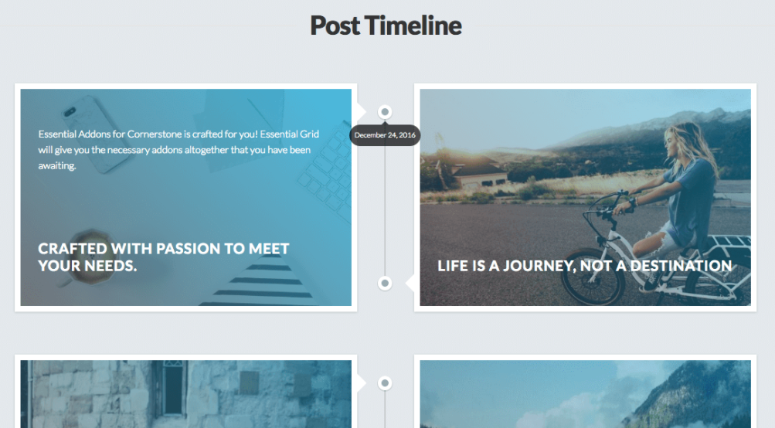 Essential Elementor Powerpack is a modular Elementor add-on that gives you tons of new elements, blocks, and templates perfect for marketers.
What I really like about it is the aforementioned modularity - you can enable/disable various add-ons, so you don't clutter up the interface with things you don't need.
Let's start with the elements. The Essential Elementor Powerpack gives you many new goodies, including:
Call to action
Price table
Image Comparison
Team Members
creative buttons
Instagram feed
Even more!
Other than that, you also get something called Ready Blocks. These are basically pre-made sections that you can insert into your page design. They aren't complete templates - but they can say, let you add an entire hero section in a few clicks.
And finally, the Essential Elementor Powerpack also comes with 20+ new landing page templates that you can use on your websites.
Price: from $19.99 for one site
Get Essential Elementor Powerpack
3. Addons for Elementor Pro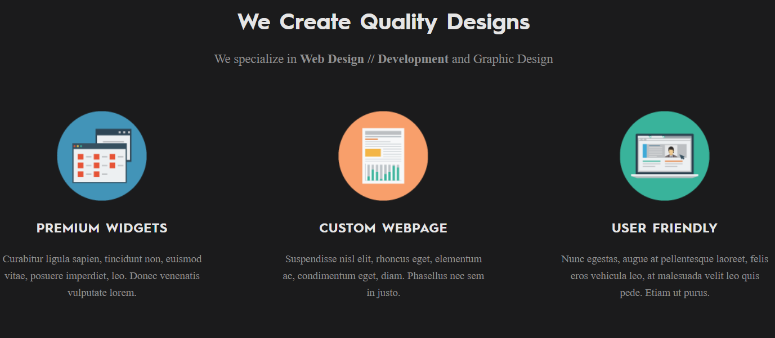 This is the Pro version of the above addons for Elementor Free. With it, you get everything in the free version plus a bunch of new items such as:
Responsive tabs
Accordion / switching
Image Slider
Gallery of images/videos
Image/video carousel
FAQ element
peculiarities
Flat style buttons
List of icons
Advanced Services
And it also adds other performance improvements/style additions.
Like the Essential Elementor Powerpack, it's modular, so you can activate just the features you need.
Price: $39
4. Boosted Elements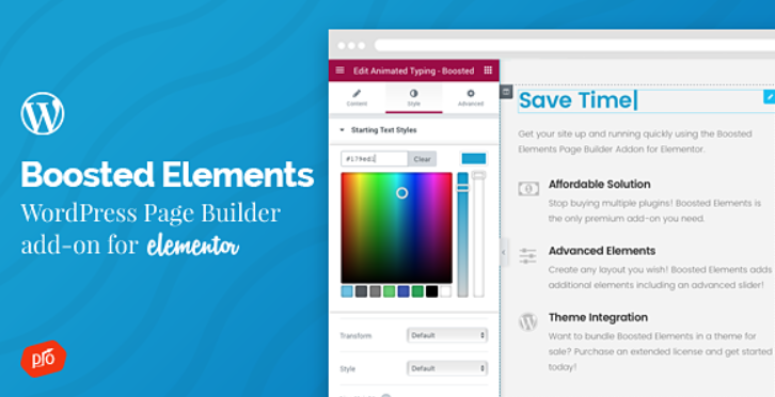 Boosted Elements adds a number of new elements and templates to Elementor.
On the elements front, you get:
Extended button
Animated typing
floating button
Contact form 7
countdown
Flip box
Image Comparison
Image grid
Image Slideshow
Google Maps
PopUp Modal
list of messages
Price / Menu List
Price table
Scroll Navigation
slider
Team Member
WooCommerce - Products
WooCommerce - Product Categories
WooCommerce - Add to Cart Button
Although some of them are already available in Elementor Pro, Boosted Elements allows you to use these elements even in the free version of Elementor.
In addition to new elements, Boosted Elements also adds a number of new template designs.
Price: $18
5. Elementor Extras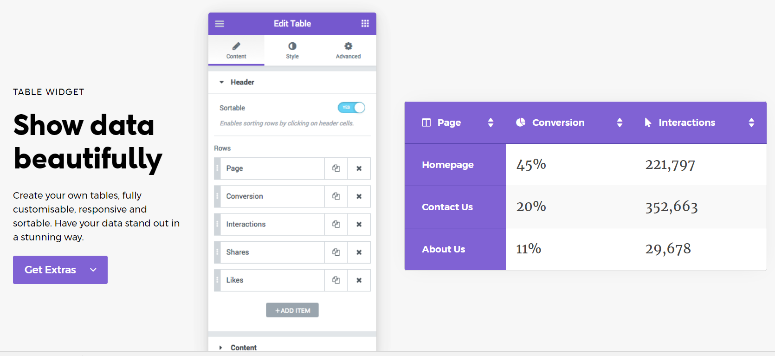 Elementor Extras is another premium add-on that gives you many cool new features.
Some of the most notable:
tables
timeline
HTML5 video
Hotspots
open
Much more
Apart from this partial list of elements, you will also get a bunch of new button effects as well as sticky elements and parallax effects.
If you need both new elements and new styling options, this is worth checking out.
Price: from 26 € for one site
Elementor Addons: Completion
This completes our list of useful Elementor add-ons for now. But we know Elementor has a huge design community, so if you know of an add-on that you think can help people work better with Elementor, we'd love it if you could share it in the comments