3 Top Free SEO plugins to optimize your WordPress SEO (Compared)
May 8, 2021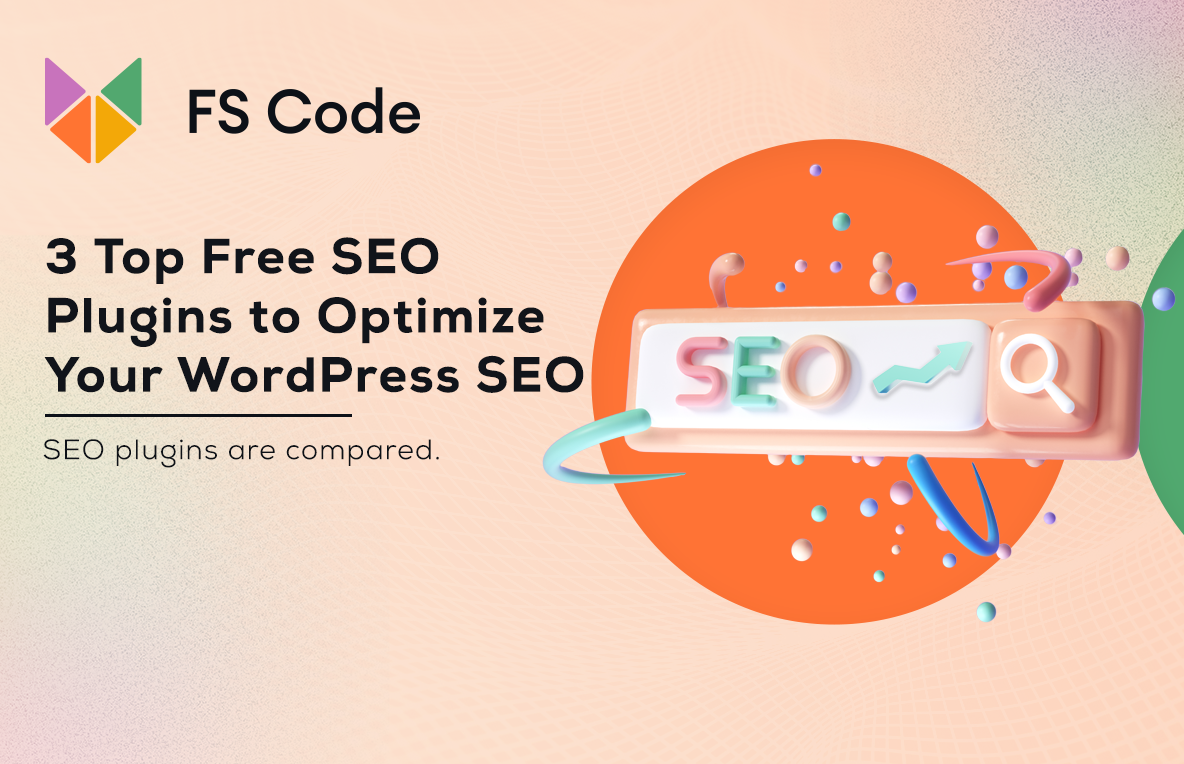 Are you searching for an SEO plugin, but your budget is tight recently?
Would you like to get a free plugin that would help you to optimize your WordPress SEO?
When it comes to SEO, we website owners try our best to make it professional. The reason we write an article on our blog is to get people to read it.
So, you try some effective SEO Techniques, but you know that there is a plugin out there, and you can use it to get more organic traffic to your website.
However, when you search for SEO plugins, you see thousands of plugins. Having too many choices is overwhelming in every aspect of our life.
This article will cover three Top Free SEO plugins that you will decide to install one of them on your WordPress website.
Yoast SEO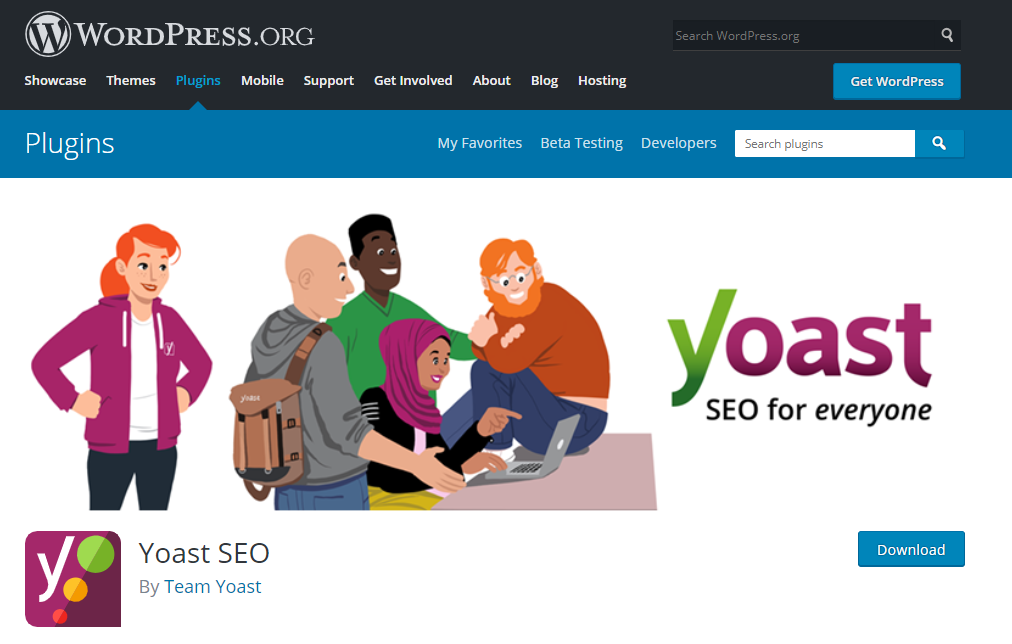 Active installations: 5+ million
5 star rating: + 25,000
Most of the SEO experts agree that the Yoast SEO plugin is the best one.
It started life in 2008 and supports 42 languages.
The plugin helps you to have a Title and Meta description templating for better branding and consistent snippets in the search results.
You get the most advanced XML Sitemaps functionality with a simple click. XML Sitemaps help Search engines to crawl your pages.
With the readability analysis, it makes sure that you are writing easy-to-digest, engaging content for both visitors and search engines.
Whether you are a business owner or blogger, a content creator, a developer, or an SEO expert: Yoast SEO helps you keep your website in perfect shape.
We also use Yoast SEO because it offers complete website optimization, and that is what we want.
All in One SEO Pack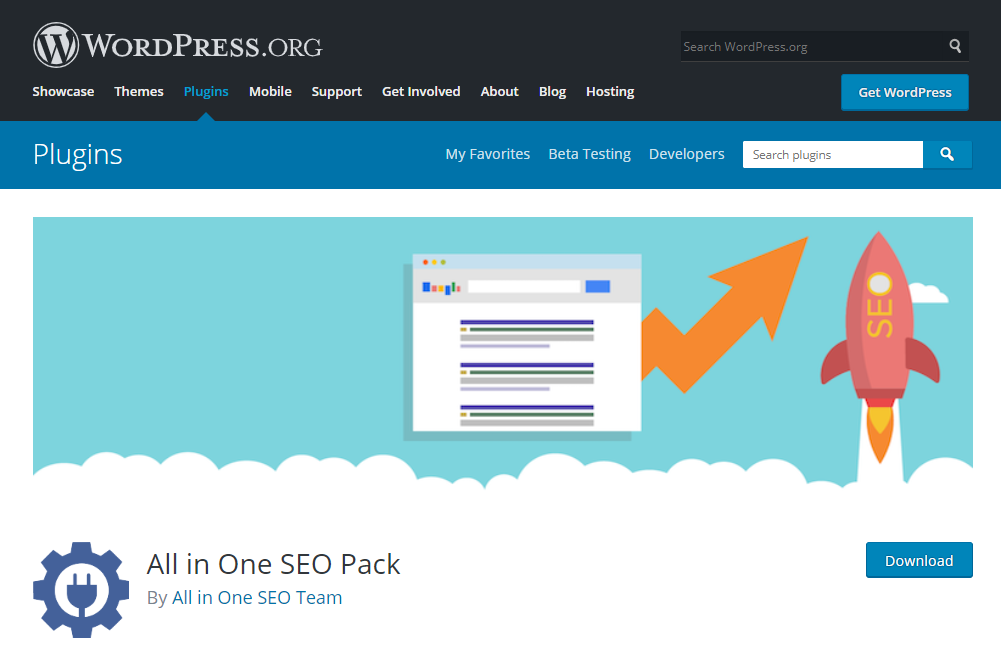 Active installations: 2+ million
5 star rating: + 400
All in One SEO is the second most popular WordPress SEO plugin of all time.
It started life in 2007 and supports 57 languages.
You can easily activate all the free features with a simple click.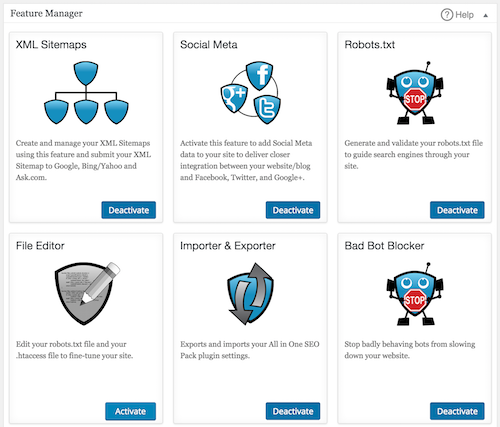 The plugin provides SEO Integration for e-Commerce sites, including WooCommerce. In my experience, most plugins do not have this feature for the free version.
By going pro, you will get various features and modules such as advanced WooCommerce support, a Video SEO module (including Video XML Sitemaps), SEO for categories, tags, and custom taxonomies. All in One SEO Pack Pro includes a support and updates subscription as well as access to the library of video tutorials.
Rank Math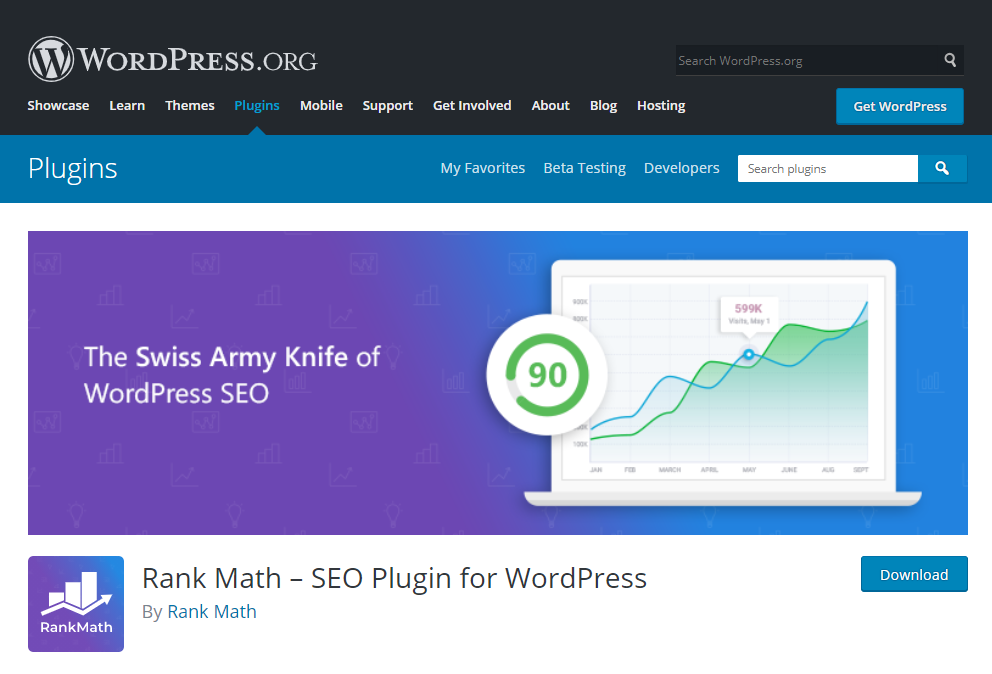 Active installations: 600,000+
5 star rating: + 2000
Although Rank Math is a new plugin in the market, it has got pretty much attention.
Its free version provides features that most other plugins offer on their premium version. So if you would like to get many free features, Rank Math is for you. Because when it comes to cost and features you get for the price, Rank Math wins the others.
Rank Math allows you to integrate Google Search Console and displays your search analytics, sitemap status inside the WordPress Admin. And crawl errors, which helps you capitalize on SEO opportunities and prevent errors.
The plugin has a 404 monitor that allows you to see if visitors or search engines come across 404 Not Found pages.
Rich Snippet will allow you to add Google Schema structured data to your posts, pages, media, products, and much more.
Conclusion
So when you choose your SEO plugin, make sure to go with one that approaches SEO the way it fits your situation.
Installing many SEO plugins might create a conflict on your website.
You might see ads on Yoast and All in One SEO Pack plugins and not quick support because of having a massive number of customers. At least, what I see on the reviews of the plugins.
On the other hand, you might get some technical issues because of the Rank Math's newness.
If you search for a free SEO plugin, Rank Math would be the right choice because it provides all its free features and does not have a premium version yet.
Let me know in the comment which plugin you decided to go with.
If you already use one of the plugins and you are getting a good result, tell your story in the comment for others